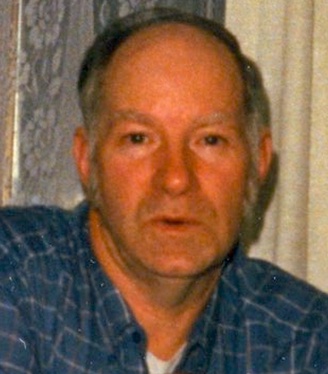 Carleton Crummett, born on May 29th, 1935 in Washington, Maine to Charles and Lila Crummett, passed away peacefully at home in Fortuna at the age of 81.

Growing up, Carleton was one of seven siblings; He learned the value of hard work at a very young age and as a kid worked on his father's and his sister Frances' farms. It was in Maine where he learned most of his life skills, from fixing farm equipment to training the steers and horses.
At the age of 15 his family packed up and set out for California, moving to Paso Robles in 1950. He had a love of rebuilding car engines and building some of the fastest hotrods to be found in his spare time, He also worked for Lockheed building jets in Los Angeles for a year before he packed up and moved to Humboldt County. Once settled in Humboldt County he and his father and brother Vernon worked in the woods and many of the Mills including Alderpoint, Redcrest and Fortuna.
In 1954 he met his wife to be — Helen from Salmon Creek. They married on April 1st, 1956 and moved in together in Weott. After the floods Carleton moved the family to high ground, building his final home in Fortuna, where with his wife, Helen, raised four children — Kelvin Crummett, Donna Crummett, Sharon Crawford and Marvin Crummett. He was a loving father and he loved his grandchildren Erik Crummett, Kaleb Crummett, Karl Crummett, Shawna Crummett, Kyle Crawford, Kristina Crawford and great-grandbaby Henley Crawford. He found a job he loved at Hensell Materials Inc. in Eureka, where he worked alongside his son Kelvin for many years as heavy equipment mechanics until he retired in 1999.
He will always be remembered as a fun and loving father and grandfather, often a prankster and quick with a joke. He was always singing and dancing or playing his guitar. His favorite hobby in life was hunting, often with his family and friends, and was known through out the mountains by many. His love of hunting was followed closely by fishing and family gatherings. He was never one to miss a chance for a family picnic, a camping trip or spending the holidays with all of his loved ones. He truly loved life.
Carleton went to be with the Lord on May 1, just 28 days before his 82nd birthday and will be missed by the many he leaves behind.
Carleton was preceded in death by his father, Charles, and mother, Lila; brothers Wallace Crummett and Vernon Crummett; sisters Francis Doolan, Beatrice Carenco and Irene Metz. He is survived by his wife, Helen Crummett; sister Shirley Clark; sons and daughters; and his many grandchildren, great-grandchildren and nieces and nephews.
A celebration of life will be held in his memory on May 13th at the Rohnerville Assembly of God Church, 1530 Rohnerville Road in Fortuna by Pastor Mike Gibbs at 2 p.m. In lieu of flowers, donations can be made to the American Cancer Society.
###

The obituary above was submitted by Carleton Crummett's family. The Lost Coast Outpost runs obituaries of Humboldt County residents at no charge. See guidelines here.