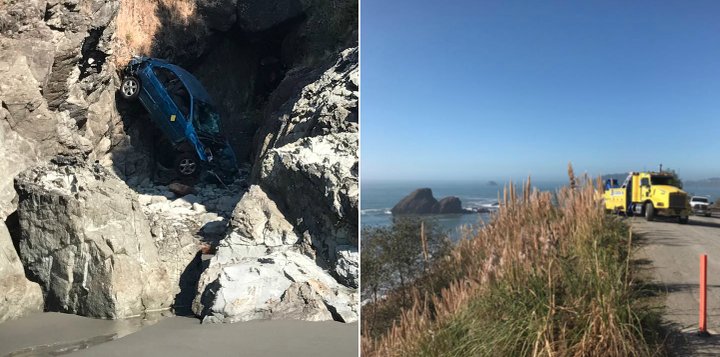 An abandoned car that was driven off a cliff at Houda Point Lookout three weeks ago was recovered from the beach on Friday.
The Trinidad Coastal Land Trust, a non-profit organization that protects local public lands, said CHP officers took down the vehicle's identification number and that Humboldt County's Code Enforcement Unit is investigating how the car got there.
The folks with the Coastal Land Trust thanked 5th District Supervisor Ryan Sundberg and the Humboldt County Planning Department for assisting with the car's removal.

"This was a big effort and shows how much we rely on partnerships to manage our properties," the Trinidad Coastal Land Trust wrote on Facebook.