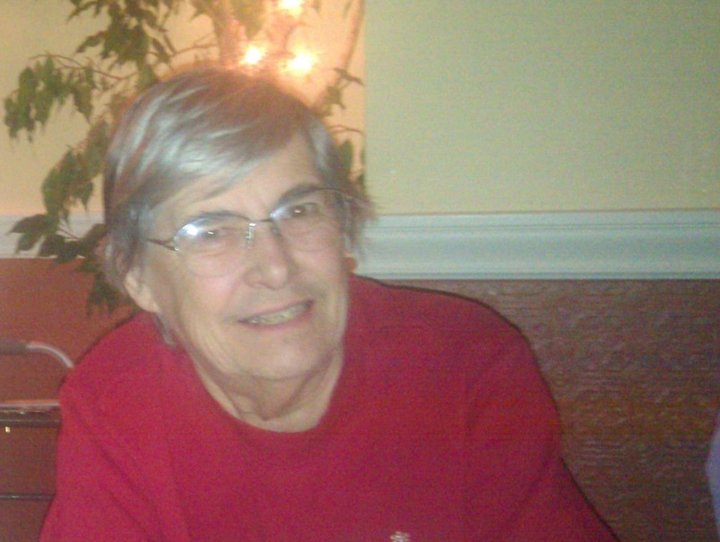 Donna was born to Don Hobson, a roustabout from Tennessee, and Melba Lewis Hobson, a school teacher from a pioneer family in Paso Robles, California, on the same day that her father was laid off from his job.

Donna enjoyed cross-stitch, reading, traveling, shouting answers at TV game shows, and reading highly detailed and adjective-laden obituaries.
Donna left this planet on the day of the solar eclipse after a long battle with lymphoma, with her husband, Ed, and beloved dog, Henry, by her side. As the sun was blocked by the moon and re-emerged to lighten our world, the light of her life was blocked out to re-emerge in the next realm, as well as in our hearts and memories. (She would have read that bit out loud.)
Her Career: Donna was a devoted elementary school teacher for 33 years. She began her career in Orange County, Calif. in 1957, moving to Santa Maria, Calif., in 1966, and in 1977 to Burney, Calif. At the time when most others would have been looking forward to retirement, she went back to school and pursued her childhood dream of becoming a nurse. She graduated from Shasta College's nursing program and worked until she was 80. She first went to work at Mayer's Memorial Hospital in Fall River Mills, Calif. She went on to work in skilled nursing facilities in Grass Valley and Fresno, Hospice in Fresno, and, finally, as staff nurse for Butler Valley, Inc's, group homes in Eureka and Arcata. It was this job that she felt put all of her prior experiences to use in one job.
Family Life: Donna expected that she would never marry when at 29 years old, a friend set her up on a blind date. The day before the appointed date, she went to her friend's house to explain that she had changed her mind and wanted to cancel. Her friend was not at home, but who did she meet on her friends front porch but her intended date, also there to back out! They talked and decided that since neither of them were interested in marriage that it would be safe to date. Five months later, Ed and Donna Wilson were married — the day after JFK was assassinated! This make for an unusual wedding day, but they remembered their anniversary and that day for their 53 ½ years of marriage. A year later, their daughter Carol was born and four years after that, they welcomed their son, Matthew into the family. She had high expectations for her children, but was in no way a helicopter parent. We have many memories of traveling and camping with Mom, and Dad when he could join us.
Spiritual Life: Donna began teaching Sunday school at the age of nine. She sang in church choirs, taught Bible studies, was a hospital chaplain and graduated from the North Coast Bible Institute. She had a no-nonsense belief in God that carried her through her life.
Donna will be missed by her husband, Edward; her daughter, Carol Martinez, and her husband, Albert; her son, Matthew, and his wife, Debbie; her "Little Brother", Wade Hobson, and his wife, Jeannie; grandchildren – David, Emily, and Michael Martinez, and Allie and Eric Wilson, as well as nieces and nephews and her stepchildren, Eddie and Brenda and their respective families.
There will be a celebration of Donna's life Saturday, Nov.18 at 1:30 pm at Coastline Foursquare Church. All are welcome.
###
The obituary above was submitted by Donna Wilson's family. The Lost Coast Outpost runs obituaries of Humboldt County residents at no charge. See guidelines here.