Two popular basketball coaches at Arcata High School will keep their jobs, the local high school board decided last week.
Arcata Varsity Coach Ryan Bisio and Junior Varsity Coach Graham Johnson had been on the chopping block after their names were removed from a personnel list during an Oct. 10 meeting of the Northern Humboldt Union High School District Board of Trustees. Their names were removed at the request of Trustee Jennifer Knight, who had concerns about "policies and procedures" and mentioned a complaint filed by her sister regarding a family member not getting on the basketball team.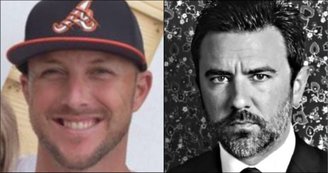 After a contentious discussion, board President Colleen Toste made a motion to approve the hiring of the two coaches. However, with Knight opposing the hiring, and trustees Brian Lovell and Dana Silvernale abstaining, the motion had to be withdrawn because there weren't enough votes for it to pass.
That left the coaches' jobs in limbo, with their fate to be determined at a special meeting Oct. 16.
More than 100 people filled McKinleyville High School's multi-purpose room, with most of them there to speak out in support of Bisio and Johnson.
Dozens of people testified in support of the coaches, who were repeatedly described as dedicated mentors and men of character who inspire their students. Teachers, community members and student athletes spoke out in favor of keeping the coaches.
Only one woman spoke against them, telling the story of how her son got cut from the basketball team after missing a practice. "I felt it was a harsh and overzealous punishment," she said.
More than an hour of public testimony was bookended by the coaches, with coach Johnson being the first speaker of the night for the agenda item.
"You guys are not here for me or Ryan," Johnson said to the trustees. "You guys are here for the kids. And that's why I'm here. That's why I coach."
Bisio ended the public testimony, thanking everyone for coming out and supporting Arcata's basketball program.
"I'm proud to be part of this family tonight and I feel like the love and unity we've shown demonstrates our culture more than any result on the floor ever could," Bisio told the board.
"I coach basketball because of the transformational relationships that take place when athletes and coaches connect to something bigger than themselves," Bisio continued."Our players use the knowledge obtained from the program as a vehicle for self and life exploration."
"Most importantly," Bisio said, "I believe in modeling to the players what it looks like to truly love what you do and how to love one another."
As for cutting players from the team, Bisio explained that this is part of the job.
"As has been said earlier, in coaching and leadership, making difficult decisions comes with the territory. I understand and appreciate how some of my decisions could be viewed [as] unpopular, and making everybody happy all the time is not realistic in the profession," Bisio said.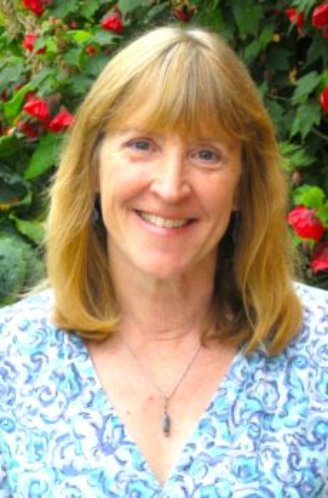 Arcata resident Joe Mateer asked the board why Trustee Knight had not recussed herself, as she has a conflict of interest.
The conflict is over a complaint filed by Knight's sister over her child (Knight's nephew) not getting on the basketball team. Earlier at the Oct. 16 meeting, the board discussed censuring Knight over the conflict, her harsh criticism of a parent volunteer at the Oct. 10 meeting and ongoing outbursts. (Union, Oct. 18, 2017).
"I would ask that Ms. Knight recuse herself and actually leave the room," Mateer said.
Knight, however, stayed on the dais during public testimony, only recusing herself at the very end of the board's discussion.
"One of the things about being an elected official or a representative government is that we trust our democratic process, and our democratic process, one of the essential principles of democracy, is that we protect the minority from the tyranny of the majority," Knight said.
Knight referenced her sister's complaint and started to discuss it, spurring Superintendent Roger Macdonald to cut her off.
"Jennifer, you may not talk about that," Macdonald said.
The complaint is a personnel issue and is supposed to be kept confidential by the district.
Knight said she received a legal opinion from the district's counsel stating that she had a conflict of interest and should recuse herself. Knight questioned the opinion and said she was interested in following "policies and procedures." She then announced that she would recuse herself.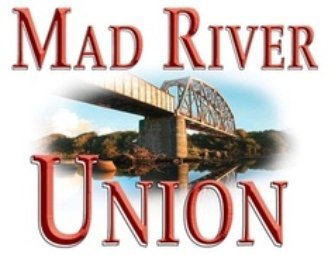 "My intentions are to defend democracy, to make sure minority voices are heard," Knight said.
The board then convened into closed session and later voted to approve the hiring of the two coaches for the 2017/2018 school year. Board president Toste and trustees Brian Lovell and Brian Gerving approved the hiring. Knight recused herself from the vote and trustee Dana Silvernale was out of town tending to a sick family member.
The board is tentatively scheduled to consider censuring Knight at its Nov. 14 meeting, which starts at 6 p.m. at McKinleyville High School, 1300 Murray Rd.
###
Jack Durham is the editor of the Mad River Union. Subscribe here.