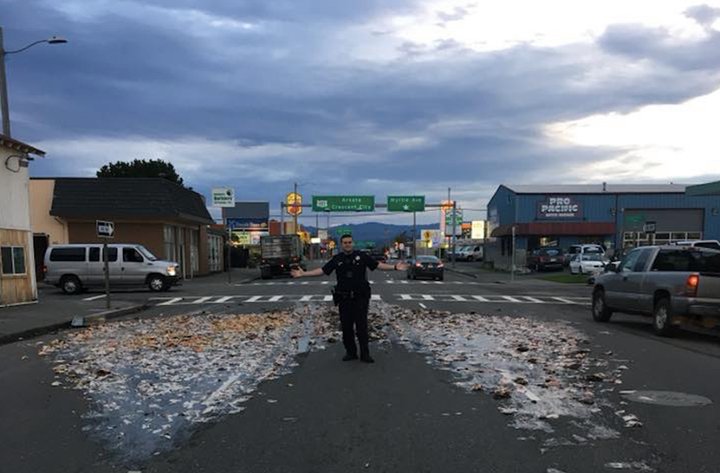 UPDATE, 9 a.m.: The road is open. But it stinks.
# # #
UPDATE, 7:55 a.m.: EPD tells us all lanes are closed. currently, while Caltrans crews hold their noses and scoop up this crud.
# # #
Original Post: What the yuck?
Tuesday morning traffic on Fifth Street near its intersection with M Street is restricted to one lane after a truck spilled a load of fish waste there.
Eureka Police Department officers are on scene directing vehicles while they wait for heavy equipment to come mop up all the gross.
"Consider an alternate route if traveling north this morning," EPD recommends.
Good morning, Eureka!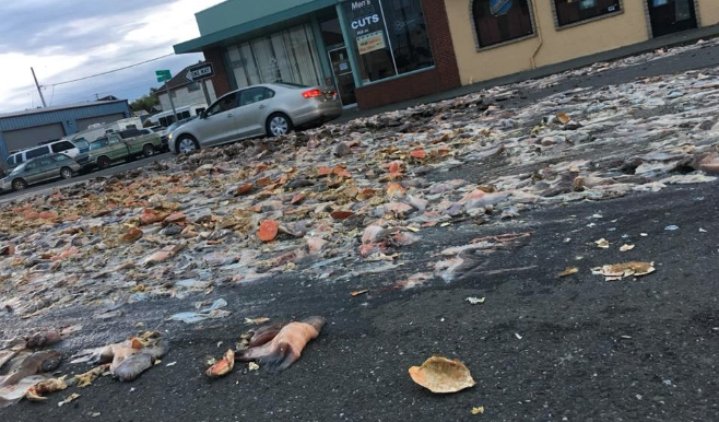 Click video to play. Problems on iPhone? Turn your phone sideways.