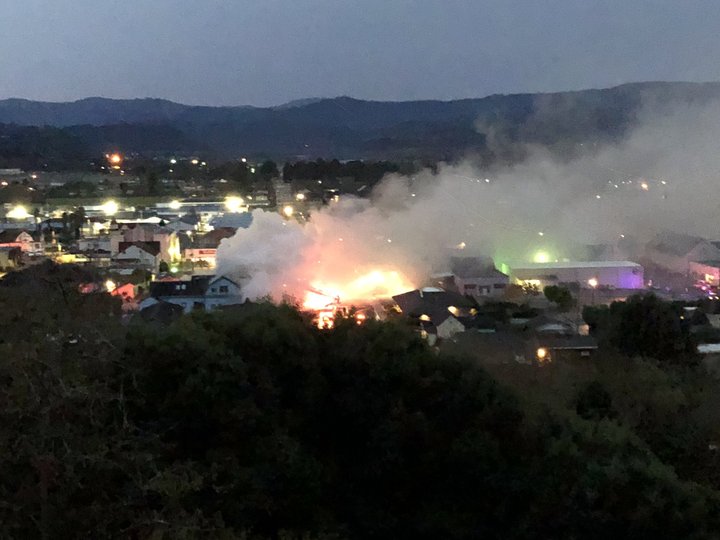 UPDATE, 1 p.m.:
Humboldt resident Roxanne Hughes sends us a photo of firefighters hosing down what appears to be a two-story residence that's completely scorched on one side.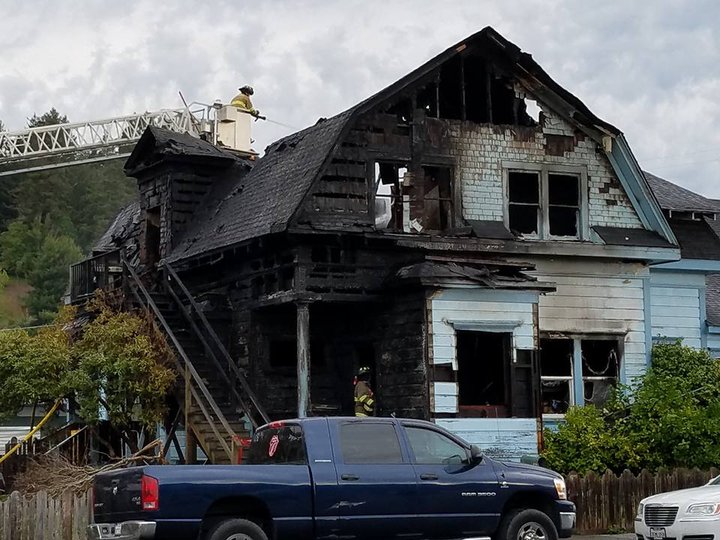 ###
UPDATE, 8:12 a.m.: Outpost reader Caylee Congdon tells us that this is the building across the street from the State Farm Insurance office.
###
A large building near the corner of 12th and N streets in Fortuna erupted in flame early this morning. Firefighters are still on scene battling the blaze, and police are asking people to stay away from the area.
According to the Fortuna Police Department's public calls-for-service interface, police were called to the scene at about 6:22 a.m. At about 7:30 a.m., the department posted this note on Facebook:
Fortuna Fire is currently on scene of a structure fire in the area of 12th & N Street. They are requesting residents in the area shelter in place. Please avoid the area if possible.
We'll update when we know more.