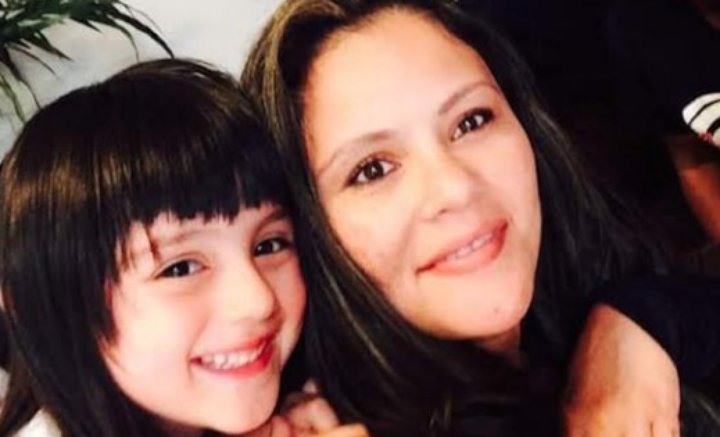 PREVIOUSLY: McKinleyville Mother of Four Faces Deportation After Being Detained by ICE
32-year-old Claudia Portillo remains in a Bay Area detention center now two weeks after she was taken into custody by Immigrations and Customs Enforcement (ICE) officials.
In response various local community organizing groups have planned a #No1StandsAlone vigil in Arcata for Tuesday night. Additionally a GoFundMe campaign has been launched to raise funds for potential future legal costs Claudia's family — which includes her fiancee and four children, all U.S. citizens who live her in Humboldt — may endure.
Details on both in the True North Organizing Network press release below:
Grassroots leaders of the True North Organizing Network invite community members to attend a vigil for Claudia Portillo, an Arcata resident and mother of four who was detained by Immigration and Customs Enforcement (ICE) two weeks ago in San Francisco. Join Claudia's family and community on Tuesday, November 28, 2017 from 6:00 - 7:00 p.m. on the Arcata Plaza to show her that she is not alone.

Claudia has spent the last two weeks in the Contra Costa West County Detention Center, which, according to the San Francisco Chronicle article Lost Coast Outpost referenced in its recent story is known for its harsh conditions. Her sister, Jenny Ventura, recently gave testimony of Claudia's story at the Unity Action on Immigration at the Eureka First United Methodist Church on September 11, 2017, speaking to many undocumented families' fears of deportation.

"My sister, a hard working woman with four beautiful daughters is now faced with those same feelings. In a couple of weeks she has an appointment with Immigration in San Francisco… and to be honest, we don't know what's going to happen there. We don't know if she's going to walk out of that building with us to be in the car on the drive back home. Right now the fear is that they'll be sending her back to a country filled with crime. The very same country that my mother tried saving her from. This is all due to the fact that she lost her privilege of having a work permit because she missed a signature, one signature on a form. That's how broken our system is when it comes to Immigration."

That fear became reality two weeks ago when Claudia was detained by ICE and sent to the Contra Costa West County Detention Facility. Inmates in this detention center "are locked up for 23 hours before they can leave their cells, which hold one or two inmates." True North Organizing Network leaders, staff, faith/spiritual leaders and clergy believe that when we stand up for the dignity and rights of a person or particular group of people, we stand up for the dignity and rights of all people. Join us on the Arcata Plaza this Tuesday evening from 6:00 - 7:00 p.m. to show support with words, song, and prayer.

If you can provide financial support to the family, GoFundMe campaign "Claudia's Deportation Defense" will help raise funds for travel to the Bay Area and for Claudia's legal fees. The goal is to raise $7,000 initially, and to potentially raise more if an immigration judge grants Claudia a bond hearing.