UPDATE, 11/28: Vigil for McKinleyville Woman Detained by ICE Planned; 'Deportation Defense' Online Fundraiser Launched
# # #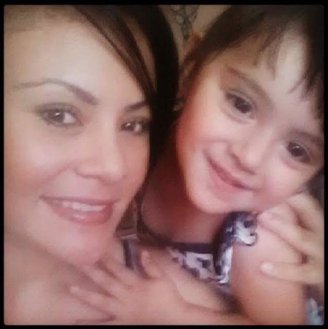 Claudia Portillo, a 32-year-old McKinleyville resident, is spending her Thanksgiving in a Bay Area detention center and faces deportation after being taken into custody by immigration officers in San Francisco last Tuesday. Back in Humboldt, her family members, including fiance Miguel Cuevas and her four children, all U.S. citizens, are worried sick not knowing when they'll see their loved one again.

"She's going nuts inside of there," Cuevas told the Outpost. "And I'm all cried out."
On Nov. 14, Portillo, who was born in El Salvador, embarked on what she thought would be a routine errand. After being detained by Immigrations and Customs Enforcement (ICE) in 2012, following a citation for driving on a suspended license, she had received an order of supervision, which is one method ICE uses to keep track of immigrants. For Portillo this has meant annual check-ins to the U.S. immigration services office in San Francisco. This year she, Cuevas and their 6-year-old daughter made the trip.
When they arrived Cuevas said he noted new faces and that Portillo had been assigned a new immigration officer.
"It's a very eerie feeling being in that building," Cuevas said.
The room was full of other people making similar visits. Very quickly the officer told Portillo she was being detained because she had a deportation order.
"She walked in and they handcuffed her," Cuevas recounted. "My daughter and I witnessed everything."
Deportation, Cuevas says, would put Portillo in serious danger. She was born in El Salvador but has lived in the United States since the age of five after she and several family members fled the country for their safety. Her grandfather had been a high-ranking military officer and due to El Salvador's long history of political instability the family faced persecution. Portillo has lived in the U.S. ever since, mostly in the Los Angeles area.
Twenty-seven years later she resides in McKinleyville with Cuevas, whom she's been with for the past 10 years, and her four children who range in age from 17 to 6. Together Portillo and Cuevas own and operate Diamond Touch Services, an Arcata-based cleaning service. Still, she's not a U.S. citizen, a status that has lead to numerous complications.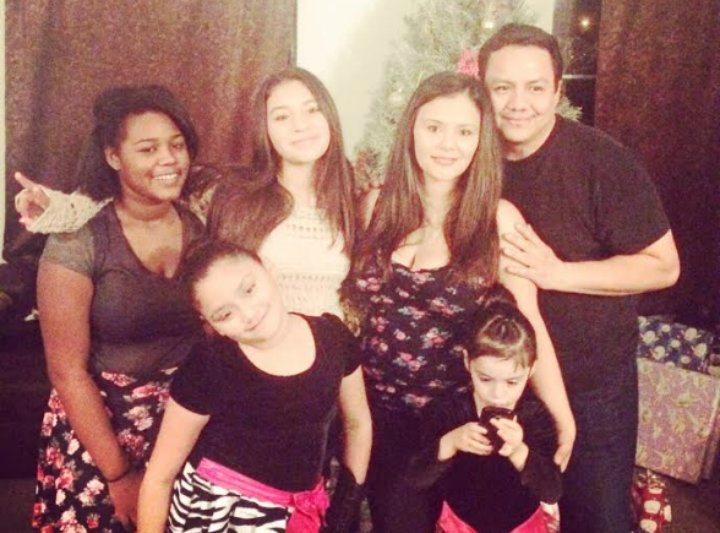 "She's not a bad person. She's not a criminal," Cuevas said, noting that they'd recently made a trip with their church down to the Santa Rosa area to assist with fire relief efforts. "We pay taxes and contribute to this community."
After being detained Portillo was taken to the Contra Costa West County Detention Center in Richmond, a facility that has been under some scrutiny lately due to complaints of harsh conditions. While visiting his fiance there, Cuevas met Joseph LaCome, an immigration lawyer who was at the center visiting other clients. After hearing of Portillo's plight LaCome agreed to also take her case. He finds the whole thing a bit ridiculous.
"Just based on her history it seems like such a waste of time," LaCome said.
Portillo's complicated immigration problems seem to stem from another run-in with the law. Sometime in the early 2000s she was arrested for a misdemeanor. Later, she was mailed a notice to appear in court related to the charge, but she theorizes that it was sent to an address that she had not lived at in over a year. Over a decade later Portillo's subsequent failure to appear in court caught up to her.
To slow things down, the first thing LaCome did was file a motion to reopen that case, which grants Portillo a stay of proceedings. While it's pending she can't be deported. Now ICE's Office of Chief Counsel has a couple of weeks to respond to their motion. Eventually a judge will look at the case at which point the deportation order may be set aside and Portillo could be eligible for bond. How long that will all take is unclear. In the meantime, Portillo waits in the detention center.
After campaigning on a tough immigration platform, President Donald Trump has signed numerous executive orders that have made for stricter immigration enforcement policies. Fear amongst immigrants has risen as deportation has become more of a priority for ICE. LaCome said in the Trump era his caseload has increased among people suddenly more concerned about their immigration status. Stories similar to Portillo's are more and more common.
"You could feel it building up until last November and then it just blew up," he said. He's currently handling between 70 and 80 cases.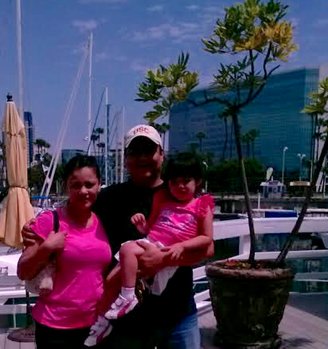 Meanwhile Cuevas is just trying to hold life together. He said he's leaned on his church community for support. His friend Jim Furtado, owner of JLF Construction, helped him with LaCome's $2,000 retainer fee. Portillo's children have been offered counseling through their school. But the uncertainty the family faces is frustrating.

"I think they really need to look at these situations before they make a decision on breaking up families," he said. "There are four kids that are stressed out depressed and falling apart. I just don't know what to do about this."
He's at least been able to speak with Portillo on the phone but the conversations have been difficult.
"She said she's really scared. 'Please get me out.'"