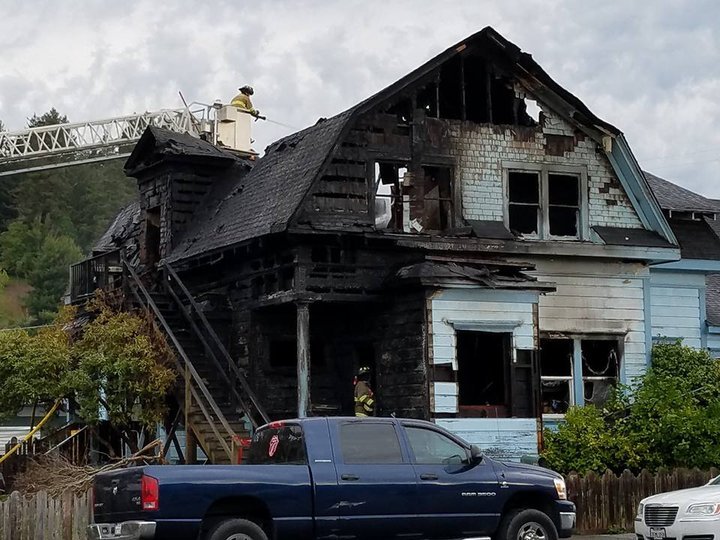 ###
PREVIOUSLY:
###
From the Fortuna Volunteer Fire Department:
The Fortuna Volunteer Fire Department responded to the report of a structure fire at a residence located at 1222 N St. on Saturday November 25th at 6:20 am. The first arriving Fire Officer reported heavy fire on the first floor of a 2 story residential structure with fire extending into the second floor. A second alarm was called with response from Rio Dell, Loleta, Humboldt Bay Fire and Cal Fire with Ferndale Fire on stand-by and Scotia moving up to cover Rio Dell.

An aggressive fire attack enabled crews to contain the fire before it spread to the remaining portion of the structure and the residence located in close proximity to the rear, taking a little over one hour to bring the fire under control. All occupants of the residence managed to get out without injury however; as of the date of this news release all pets were not accounted for. Damage to the structure was severe leaving it uninhabitable. The residents are receiving assistance from Red Cross as well as the Fortuna Fire Ladies Auxiliary.

Response to the incident included 5 fire engines, 1 aerial truck and 26 personnel from Fortuna with an additional mutual aid complement of 5 engines and 14 personnel. No firefighter injuries were reported. The fire was determined to have been accidental in nature with the origin of the fire confirmed however the actual ignition source is currently still under investigation.