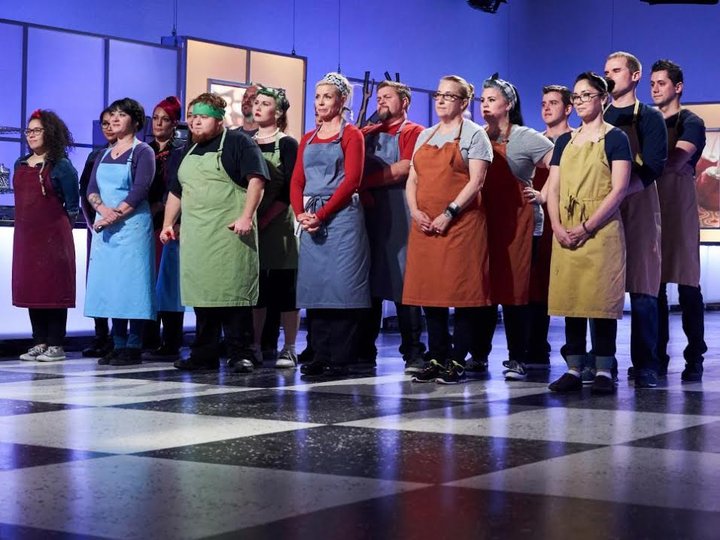 Watch your ass, Guy Fieri! There's another Humboldt boy looking to rule the Food Network!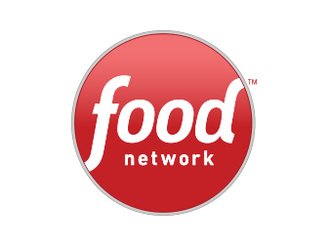 Sunday night at 9 p.m. will see the return of the Cupcake Wars spinoff Halloween Wars — a spookified seasonal series pitting teams made up of cake decorators, sugar artists and pumpkin carvers against one another as they concoct elaborate, creepy, and probably somewhat edible creations. Judges judge. Prizes are awarded. This show is in its seventh season, we're told.
Here. It goes like this:
Scary stuff.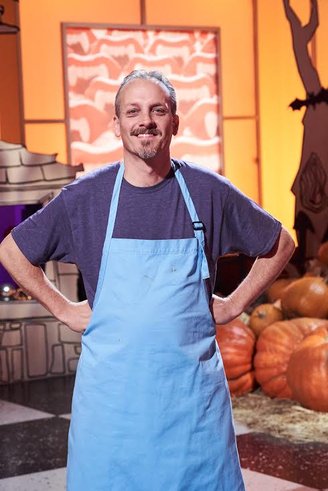 But lucky Humboldt couch potatoes get a bonus narrative to add suspense to their Halloween Wars viewings. One of the pumpkin carvers competing this season just happens to be local artist and musician Mike Craghead! With the lights on bright, will Mike's team rise to the challenge and take home the $50,000 grand prize? Let's watch!
Whether Mike wins Halloween or not, make sure you stop by the pumpkin patch Warren Creek Farms (1199 Mad River Road, Arcata) any Sunday in October between 9 a.m. and 5 p.m. There, Mike will be carving up some fancy pumpkins for all to gawk at.
More info about Halloween Wars can be yours at the Food Network website. Also, learn more about Mike's various talents and projects at his website.