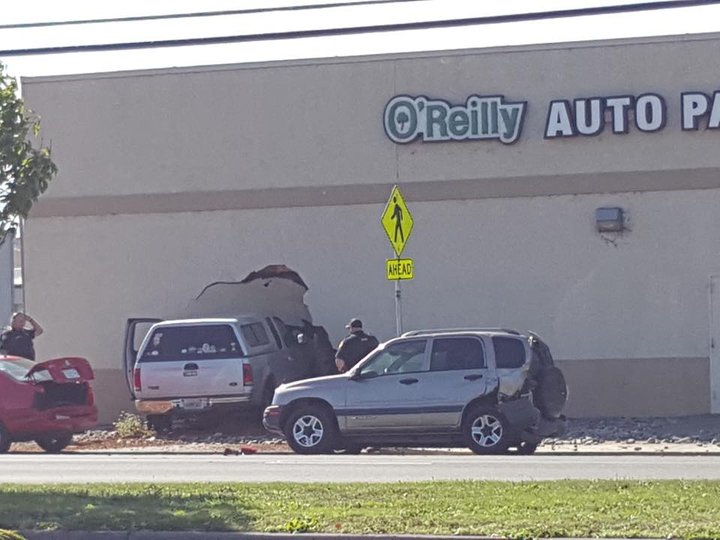 A truck smashed into the street-side wall of O'Reilly Auto Parts in Fortuna around 2:50 p.m. toady, as a result of a multi-vehicle crash that took place on Fortuna Boulevard.
According to scanner traffic, three vehicles were involved, but only one careened into the auto parts business.
Kym Kemp reports that no serious injuries were suffered in the crash.
We will update if any other interesting details emerge from this.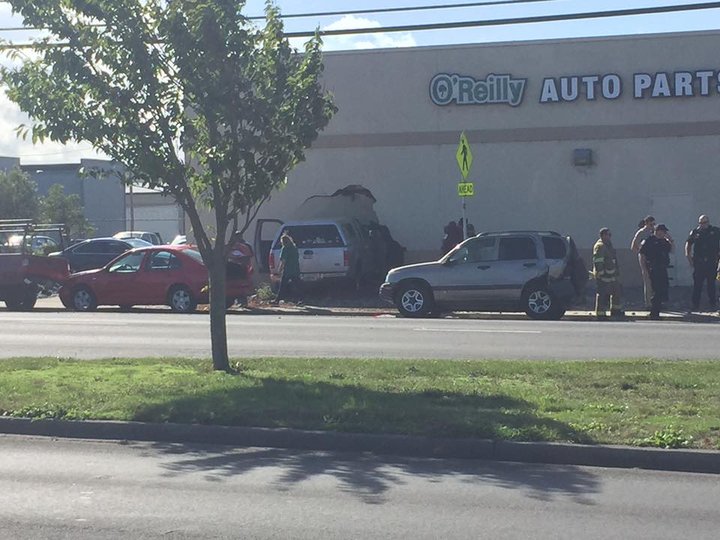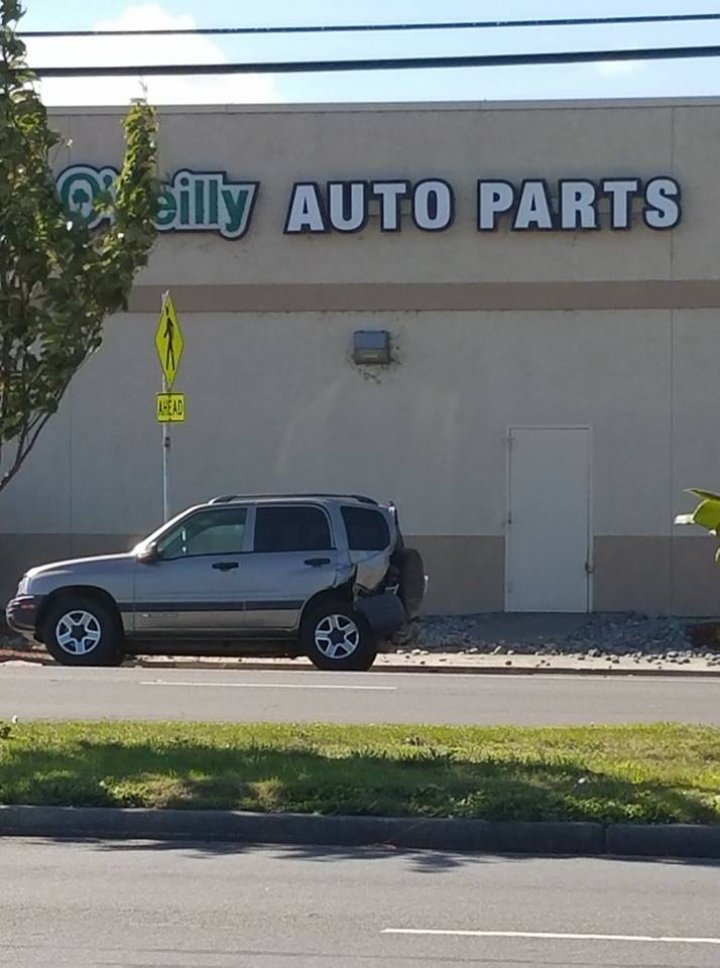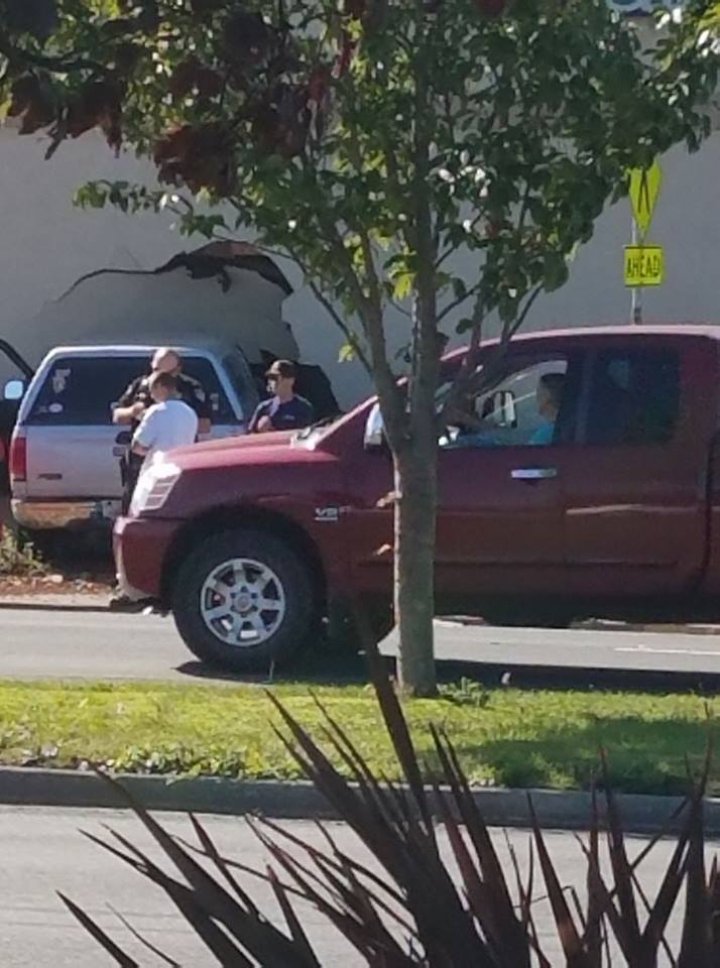 Click the embedded Facebook post above for more photos and videos of the scene.