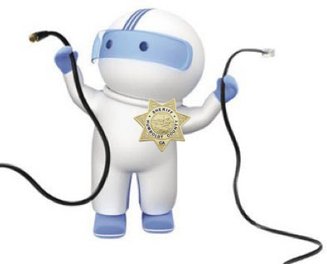 Like many, currently, the Humboldt County Sheriff's Office is experiencing some wildfire-caused phone and internet woes and they are "struggling," they say. Thus, if you're trying to get a hold of 'em in the immediate future for whatever reason the department offers the following tips:

The Sheriff's Office is struggling with non-emergency calls to main station. We still have no phone or internet access. We have converted the analog fax machine number to accept non-emergency calls.

Non-emergency: 707-445-7298
If that number is busy, call the McKinleyville Station: 707-839-6600
If that number is busy, call the Garberville Station: 707-923-2761
If you need to contact the jail, try 707-441-5129.