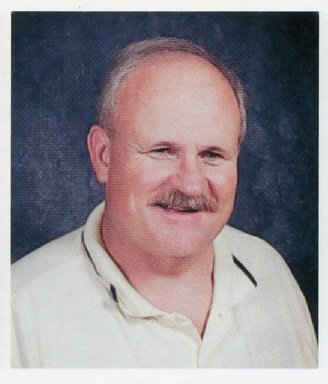 ROBERT (BOB) FISHER June 7, 1950- August 31, 2017. Bob's journey began in Indianapolis, Indiana. Robert and Elma Fisher were mom and dad. Bob had fond memories of outdoor play and exploration. He especially loved staying on the family farm in Lakewood, Illinois. Bob was a big weather fan. He loved Midwestern and mountain thunderstorms. In 1959, the family moved to Santa Clara.

Bob was always a hard worker and an accomplished student — lifetime CSF, class president, paperboy, varsity basketball and baseball player. After graduating from high school in 1968, Bob enrolled at San Jose State. Soon after, he met his life partner of nearly 49 years- Sandy. They camped and fished all over the western United States and Canada. There was a cruise to Alaska and a graduation trip to Mexico. Mostly they explored the Sierra Nevadas and Gold Country.
Those trips were great for history buffs. Bob was a natural born teacher. In 1975, Bob was hired to teach Social Studies at Arcata High School. He was so happy and he enjoyed everyone associated with the school. That first year of teaching, Bob was asked to coach girls' varsity and JV basketball. He was honored to do so.
Above all else, Bob loved his family. Theresa was born in 1983, Greg in 1986 and Mary in 1995. He loved his kids and was proud of them. The Arcata High family was good to the Fishers. What a support system. Former students have said that Mr. Fisher's corny jokes and easy going manner made him a favorite. Many excellent teachers and administrators were trained by Bob. Some professional accomplishments that come to mind — the Social Studies Council, History Days (HSU), Department Chairman, Teacher trainer and coach. Bob was kind generous and funny.
He always shared his love of music (especially the Moody Blues) with anyone who would listen. Bob coached Eureka Hoopsters, Little League, Babe Ruth and Arcata JV Softball. There were many happy years of watching the kids play sports. Team Tournaments and travels with other parents, coaches and student athletes was very rewarding. Bob also supported special Olympics. He felt that all athletes who worked hard were inspirational.
In the late 70s and early 80s Bob got back into his old baseball card hobby. Later on, he and Dave Fillipini opened North Coast Sports Cards in downtown Eureka. Eventually Dave moved on and young Dustin Dutra worked there. So many hobbyists, sports fans, and friends hung out there - it was fun. Bob was a long time participant in Honest Ted's fantasy baseball league. The Fish boys (Bob + Greg) came in first two years ago.
Bob retired after 31 years of teaching. He occasionally subbed and did AP testing at AHS. For a few years Bob trained some future teachers for Humboldt State University. There were two family trips to Hawaii. Bob loved those trips. He was brave for us, because he was really afraid of flying. Over the years, there were many family trips to Lake Almanor, Mt. Lassen and Mt. Shasta. We fished, hiked, swam, Bob and Greg golfed, we lazed around, ate a lot of good food, Bob and Mary rode bikes, and we bundled up in the evenings to watch the night skies. Just being together - that's what it's all about.
For almost 11 years Bob did yoga for stiff people with Lorna and friends at the Adorni. Bob and Sandy got to see the Giants beat the Royals in a once in a lifetime World Series game. Last but not least, Bob spent time with other retired teachers. There were regular breakfasts, poker, and pool and March madness trips to Reno. They are wonderful friends. In June, Bob, Sandy and Theresa got to see the Moodies on their 50th Anniversary tour. He was so happy on that beautiful night. Bob's final year was so Bob.
There was strength, courage, hard work, humor, honesty and always the desire to stay with us — his beloved family. Bob's sweet and beautiful journey was too short. He will never be forgotten. We were blessed to have him as long as we did.
Bob is survived by his wife, Sandy, and three amazing children - Theresa, Greg (Hannah) and Mary. Bob also leaves his fives sisters - Naida Shahedifar, Elaine Moulden (Wayne), Rhonda Trimble (Pat), Beth Prakash (Ved) Melanie Fisher and Sandy's brothers and mother Kevin, Jerry and Joan Walsh. There are many wonderful nephews and nieces. Dear friends and neighbors - you are loved and appreciated.
The celebration of Bob's life is Saturday, October 14th from 2-4 p.m. at Baywood Golf and Country Club in Arcata. If you wish to make a donation in Bobs name: Arcata High School Tiger Athletics 1720 M Street Arcata, CA 95521 Or Humboldt Co. Special Olympics C/O Eureka Payments 515 J Street Suite C Eureka, CA 95501.
###
The obituary above was submitted on behalf of Bob Fisher's family. The Lost Coast Outpost runs obituaries of Humboldt County residents at no charge. See guidelines here.