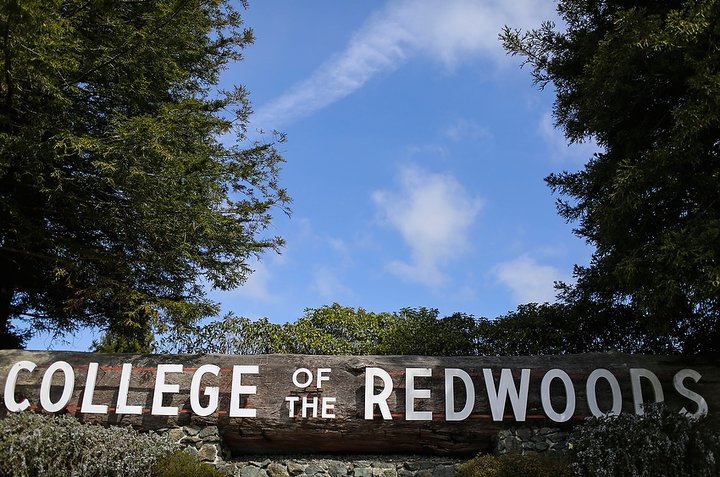 Bonnie Deister and Dan Kelley say the College of the Redwoods Board of Trustees hasn't been doing its job, and they're each hoping to unseat a long-term incumbent in the Nov. 7 election.

Deister, a registered nurse with a doctorate in education and leadership, spent 17 years teaching health sciences at our local community college, and she says the board has failed in its mission to provide a check on the power of administrators. She pointed to the turbulent period during and immediately after the tenure of former President/Superintendent Jeff Marsee, when the college came close to losing its accreditation.
"I can't understand how this board got to a point where they needed to appoint a special trustee," she said, referring to a measure taken in 2012. "That's their job."
She's challenging 20-year incumbent Tracy Coppini in Area One, which encompasses the south bay and Eel River Valley regions, including Cutten, Bayview, Loleta and Ferndale.
Kelley, meanwhile, is a recent transplant to the region, having moved here from Seattle with his wife last year. A tech business coach and entrepreneur focused on public benefit corporations, Kelley says CR should strengthen its career and technical programs. And he agrees with Deister about the Board of Trustees.
"The whole point of the board is to govern the administration," Kelley said. "And what we've seen is that whenever there's bad administration, CR goes through major problems. That has happened cyclically ever since these guys have been on the board."
Kelley is challenging 20-year incumbent and current board President Thomas Ross in Area Two, which covers Fortuna, Carlotta and much of the Lost Coast region, including Petrolia and Honeydew.
While CR's Board of Trustees elections generally don't generate a lot of political intrigue (incumbents often run unopposed), more people seem to be engaged this year. That may be partly due to the fact that there's not much else on the ballot in this off-year election. But Deister and Kelley may also be benefitting from their endorsements by the North Coast People's Alliance, the upstart local activist organization that helped pass Measure V and get Austin Allison elected to the Eureka City Council last year.
Neither of the incumbents, Coppini and Ross, responded to phone messages and emails over the past two days. Also, the Outpost made several attempts to check some of the challengers' claims with administrators at College of the Redwoods. We were referred by several people, including President/Superintendent Kieth Snow-Flamer, to Marty Coelho, CR's executive director of college advancement. However, voicemails left for him over the past two days were not returned by the time of publication.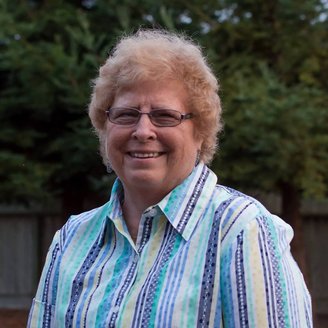 Perhaps the most noteworthy element of Deister's campaign is that she's vowing to decline the health care coverage that comes with a spot on CR's Board of Trustees, a benefit that she says costs the college $1,200 per month for each of the board's eight members.

"This is supposed to be a voluntary position and it's costing a fortune," she said. "They could hire a couple full-time teachers on what that costs."
Deister, who gets health coverage from a 13-year stint teaching at Broome Community College in New York, said she'd also decline the $240-per-meeting stipend offered to board members, instead donating that money to CR's nursing program.
Deister said that her teaching at CR (from 1984-1989 and 2002-2014) has helped "put a lot of people to work," including single moms and others with families to support. She helped train them to become nurses, medical assistants, pharmacists and more.
She feels the school's health sciences — especially its nursing program — are desperately needed in local hospitals and nursing homes. "These people can be trained by CR and can be put to work immediately," she said. "My love lies there."
By the same token she believes the school should focus more on vocational programs, teaching people to become electricians, plumbers, roofers and the like. "I love [higher] education, but it's not for everybody," Deister said.
Her fundamental complaint, though, lies with the Board of Trustees.
"I just think it needs new ideas, a fresh pairs of eyes [and] people who will speak up," she said. Her training in the medical field has prepared her to keep an eye on the school's accreditation because it requires people to pay close attention and document what they they see.
"Evidently the people on the board couldn't do that, and it almost closed the school," she said.
The Accrediting Commission for Community and Junior Colleges placed CR on "warning" status in 2006, downgraded that to "academic probation" the following year and, in 2012, put the school on"show cause" status, the final level of sanctions before removing a college's accreditation. The reasons were complex (and had nothing to do with the quality of courses offered at the school), but Deister believes the board should have been more involved, especially her opponent.
"Coppini … he just sits there," she said, referring to board meetings, which are archived and available to watch on YouTube. "He doesn't say anything; he doesn't do anything; he doesn't contribute at all. And it's been going on forever and ever."
She feels the accreditation problems have led to a decline in enrollment at CR. The board needs new ideas, a fresh pair of eyes and people who will speak up, Deister said.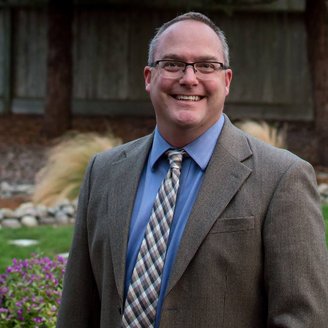 Kelley agrees on that point, and he, too, thinks CR should improve its career and technical programs.
His wife, whose job at Open Door Community Health Center was their reason for moving here, told him about our county's difficulty recruiting and retaining medical professionals. When Kelley found out that CR's phlebotomy, nursing and medical assisting programs all have long waiting lists, he decided to throw his hat into the ring for the Board of Trustees race.
Watching some board meetings on YouTube, Kelley "saw a bunch of people pretty much rubber stamping stuff," he said. He's disturbed by how long most of the trustees have served. "Smartphones weren't even out when these guys got on the board," he said.
Kelley works remotely as an Agile coach for Thomson Reuters. Agile is a software development methodology, and Kelley believes its lessons, including adaptive planning and continuous improvement, can be applied at CR.
Back in March Kelley and his wife founded a public benefit corporation called Edge Caliber, whose mission is to help launch other corporations that explicitly pursue public benefit and social good. For Humboldt State University's "Startup Weekend," a competition for new business ventures, Kelley helped forestry students with a project that uses drones equipped with sensors and cameras to find endangered species, identify diseases and tree species, measure distances and growth, and even create three-dimensional models of the landscape.
"We won first place at the HSU weekend," Kelley said, adding that the students went on to win another first place against five other colleges at Sacramento State University.
Kelley said Board President Thomas Ross has done some good, including bringing more attention to issues around the Americans with Disabilities Act (ADA). "But I'm a business analyst," Kelley said. As such he plans to check facts, consult with voters and do his due diligence before casting votes.
According to Kelley, three quarters of the faculty at CR is adjunct or part time. "Those folks are the fast food workers of the college industry," he said. Many work multiple jobs, which limits their availability at CR, leading to "schedule compression," with few evening classes offered.
More full-time faculty would help, he said. Asked how that would be paid for, Kelley spoke broadly about prioritizing long-term value over short-term savings. As examples he cited the 2008 closure of CR's swimming leaking pool and the school's decision to delay installation of fiber optic cables.
"Those are decisions that I feel like folks make when they don't look at all the data," Kelley said. "The opportunity costs are not being analyzed."
He went on to say that most of the people he has talked to during his campaign don't think about CR unless it's in crisis, and he believes this is an opportunity to change the pattern.
"This election, every vote will count," he said.