Arcata Police Department press release: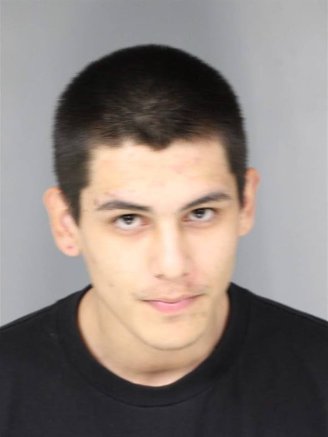 On 10-20-17 at 1219 AM APD officers were dispatched to the 1600 block of Old Arcata Rd for a hit and run traffic collision into a fence. Officers checked the area and located the suspect vehicle on the 2400 block of Golf Course Rd. Officers determined that the driver had fled from the vehicle.

An APD officer noticed a taxi cab leaving the area and conducted a traffic stop. The suspected driver of the vehicle was the passenger in the cab, attempting to flee the scene. Officers discovered the suspect, Roman Jealousofhim, was in possession of a loaded firearm and methamphetamine.

Roman Jealousofhim was booked into the Humboldt County Correctional Facility for 25850 PC - Possession of Concealed Firearm 11377 H&S - Possession of Methamphetamine, and 20002 CVC - Hit and Run.