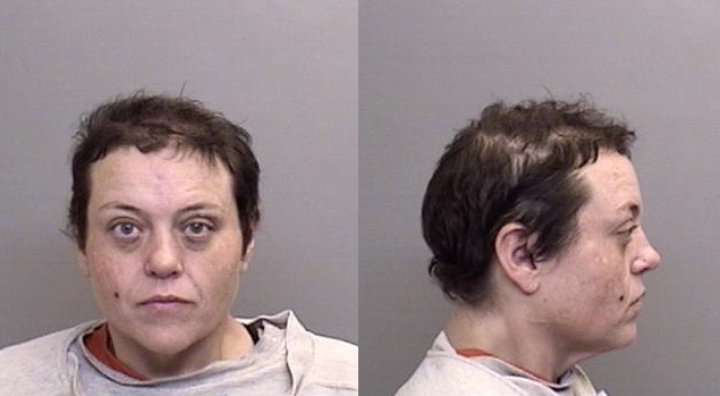 Mendocino County Sheriff's Office press release:

On 10-23-2017 at 10:02 am Mendocino County Sheriff Deputies were dispatched to the Laytonville Fire Department regarding a victim of a stabbing.

When the Deputies arrived they learned an adult male and his wife, Melaine Gilmore, were at home when they got into a verbal domestic argument.

During the argument Gilmore threatened to kill the adult male. Gilmore obtained a knife and a physical confrontation ensued.

The adult male was stabbed on the left wrist and received a traumatic injury after being cut with the knife. He was able to get away from Gilmore who left the location in a vehicle.

The adult male was treated at the firehouse and released after declining any further medical attention.

Gilmore was located a short time later in the 46000 block of Huntsman Way in Laytonville. Gilmore was evaluated for being under the influence of a controlled substance and arrested for 273.5(a) PC, 245(a) (1) PC, 422 PC and 11550 H&S.

Gilmore was subsequently booked into the Mendocino County Jail where she was to be held in lieu of $30,000.00 bail.