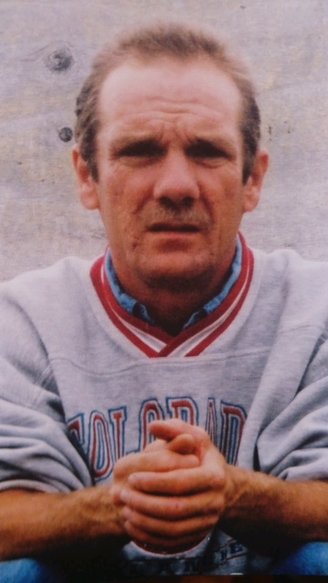 Darryl Brent Opliger
Born in Mountain Home, Idaho January 29,1963 and passed October 18, 2017.
He spent his childhood living in Indiana with his Dad and Wane or in Eureka with his mom and other siblings.
He is survived by his brother and sisters
Al Kirk (Rosa)
Karla Corky Mitchell
Gayla Judd (Jeff)
Kay Epperson
Rachelle Muldoon, his one true love.

Donald Rivers, his best friend. And many aunts, uncles and cousins.
Preceded in death by dad Eddie Opliger, mom Judy Ratzlaff and brother Wane Opliger. Also grandparents Mr. and Mrs. Opliger, Mr. and Mrs. Berry.

Darryl owned his own timber company in Cherubusco, Indiana. He loved working in the woods. He also loved working on cars and fixing anything. After his accident, he started beading and shared his beautiful beads with many friends and family
Darryl had a troubled life but before he passed he found the Lord. Pastor Steve Berti prayed with Darryl often. His visits helped to guide Darryl to the Lord and he died in peace.
The family would like to thank Rachelle Muldoon for being beside Darryl when he needed her the most. And Donald Rivers for being there for Darryl until his last breath. We could not have cared for Darryl without their help.
Al and Corky would like to thank Gayla for being there for Darryl whenever he called. Wane, Gayla and Darryl were always together when they were children and continued to be very close all through their lives. She misses both Wane and Darryl very much.
We love you Darryl, and hope you're dancing.
A memorial will be held Nov 7, 11 a.m. to 1:30 p.m. at the Moose Lodge, 4329 Campton Road, Eureka. It will be a potluck so please a dish to share.
###
The obituary above was submitted by Darryl Oplinger's family. The Lost Coast Outpost runs obituaries of Humboldt County residents at no charge. See guidelines here.