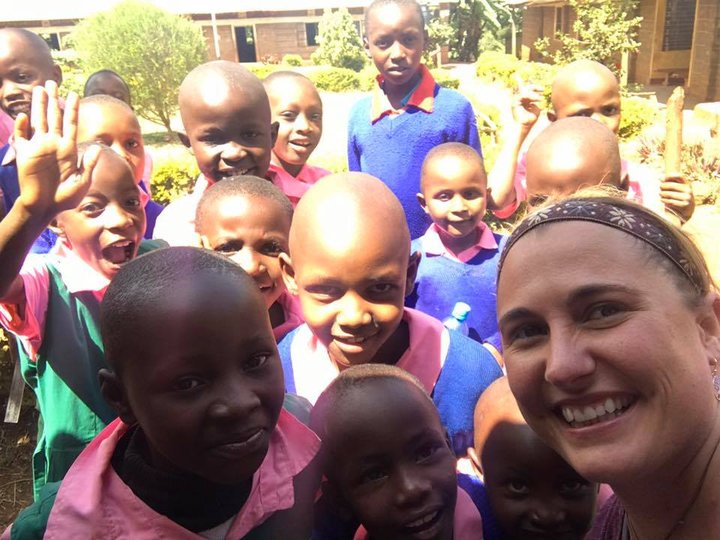 Randee Litten, an emergency room nurse at St. Joseph Hospital and a Humboldt State graduate, is on her way to Puerto Rico right now, just days after she was chosen as one of a few dozen nurses nationwide to participate in a humanitarian relief mission being organized by the nation's largest nursing union.
"They are telling us to prepare for whatever and anything," Litten told the Outpost this morning as she was on her way to SFO. There she will join up with colleagues and fly to New Jersey, where she will board a donated charter plane with other doctors and nurses on the mission, along with welders and construction workers from the AFL-CIO, to help the storm-wrecked island of Puerto Rico.
Litten said that given the dire state of telecommunications on the island, she's not yet sure specifically where she will be assigned. The RN Response Network — a division of National Nurses United — has told her only a couple of things to expect. One: She'll be sleeping on a cot in the island's coliseum. Two: Whatever she ends up doing — whether she's assigned to one of the territory's hospitals, or whether she's sent out to one of the many villages that still haven't been heard from since the hurricane — she can expect to work 12-18 hour days.
In addition to putting her skills to the service of the island, though, Litten wants to help Humboldters help the people of Puerto Rico. She started a GoFundMe account that has raised over $4,000 (and growing) in less than 24 hours. So far, she said, donations have come mainly from her friends in the local medical community, but she'd like other locals looking for ways to help the island to consider chipping in as well. She promises contributors that she's going to suss out conditions on the ground, wherever she ends up working, and use the funds she raises to directly benefit the community in the best way she can figure.
For her part, the trip is entirely volunteer. Litten said that her supervisor and colleagues at St. Joe's, where she has worked for more than seven years, have been immensely supportive. When she found out, on Saturday, that she have been chosen for the mission, she said that everyone had her back. "They said, 'Go. We'll figure it out. We'll get your shifts covered,'" she said.
This isn't the first time that Litten has traveled over the water to donate her time and labor. Earlier this year, she traveled to Kenya as part of a medical delegation that opened pop-up clinics in towns with little to no other available medical care, and led health education classes for women and children.
Litten told the Outpost that she undertakes these volunteer missions to be a good global citizen. She knows that disaster will strike Humboldt County sooner or later, and she knows that we will need people from all over the world to help us as she means to help others.
"If everything were ever happen to us, I would pray to god that other people will come help us," she said. "Until then, I'm going to go help them."
###
LINK: