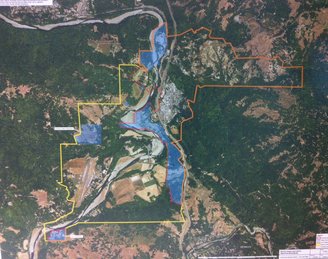 Press release from the Garberville Sanitary District:

Garberville Sanitary District strives to meet the water demand of our customers, but when commercial agricultural water demands impact our ability to provide sufficient water for residential customers, we will implement a water reduction program that will limit the amount of water available for commercial agricultural businesses.

We are currently working on a water use ordinance that will address commercial agricultural water demands and the impact to the District so until such an Ordinance is adopted by the governing Board.

Garberville Sanitary District "Will Not" be approving any commercial cannabis permits that require additional water or a "Will Serve" letter.
We are also looking at the unpermitted commercial agricultural water users currently using treated water for their agricultural crops and will include a section of the water ordinance to address the impact to residential customer demands and the infrastructures ability to meet those demands.