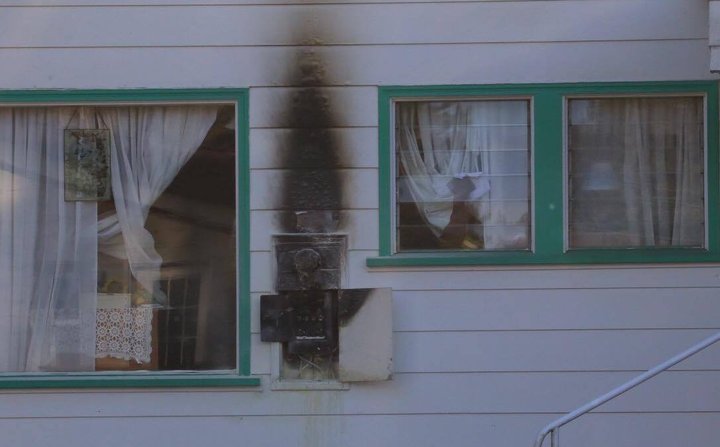 There was a little bit of panic on the scanner a few minutes ago, as Humboldt Bay Fire summoned to a report of a house fire on Frank Street in Myrtletown. An electrical panel on the side of a home and burst into flames, it was said, and the attached structure was at risk.
But though it took a little bit longer for PG&E to get there than firefighters would have liked — they had to call back to dispatch to ask the utility to "expedite" to the scene — all ended more or less well. A truck from the power company showed up soon enough and cut power to the box, at which point the fire was extinguished without major damage to the home.
While the cause of the fire was still officially unknown as of a few minutes ago, Humboldt Bay Fire Battalion Chief Chris Emmons told the Outpost, on scene, that electrical equipment can break down over time. If you notice irregularities with your service, Emmons said, it's probably a good idea to get a professional in to examine your setup — it may be a cause for concern.
"I'm not an electrician, but I know if my lights were flickering for no reason I would probably have it checked out," Emmons said.
No one was injured in the fire.