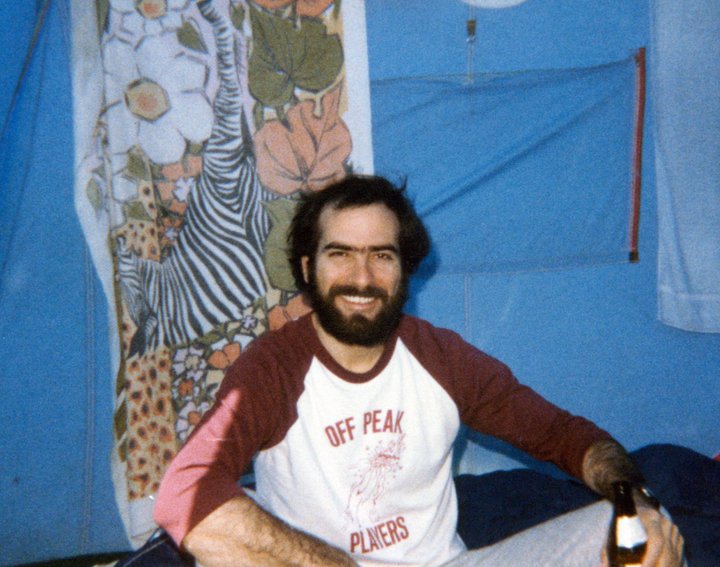 Michael Paul Eannarino (Mike)
1952 - 2017
Mike was born on March 11, 1952 in Pittsburgh, Penn. to Michael Anthony Eannarino and Pauline Pismato Eannarino.
At the age of seven, he and his family loaded up the station wagon and traveled across the nation to their new home in Southern California. The second in line of nine brothers and sisters, Mike, the oldest son, was considered by his brothers and sisters the "smartest" of the group, watching over them all while riding his beloved bicycle everywhere. His younger family life was filled with camping trips, gold-mining forays, Boy Scouts, and playing amongst the abandoned railroad tracks in the foothills of the San Gabriel mountains. Attending 12 years of Catholic school and serving as an altar boy, Mike's life was infused with many friends and neighbors of the same faith.
A typical SoCal young adult, Mike loved his '57 Chevy, his VW complete with a surfboard on top, and his guitar. His lifelong music of choice was Cat Stevens; Jackson Brown; Crosby, Stills, Nash & Young; Jim Croce, CCR; and Elton John. With a remarkable voice, his weekends were often filled with impromptu jam sessions and beer amongst good friends. Mike held several jobs as a young adult — loan officer, court reporter, administrative assistant — before moving to Mississippi in 1982. He received his Bachelors degree in Business Administration and his Juris Doctorate at the University of Mississippi in 1990.
Returning to Southern California, he immediately entered the legal field, working alongside a childhood friend and later, opening up his own office. Moving to Humboldt County in 1993, he worked briefly as an attorney in Fortuna before joining the Public Defender's Office in 1995. After spending almost two decades in a position he felt truly reflected the call of his heart — caring for the underdog — Mike become a Commissioner for Humboldt County Superior Courts. He remained in that position till April 15, 2017.
Mike loved the law and every aspect of his life's work. Rarely missing a day of work, he would often voice how fortunate and grateful that he was to be doing what he loved to do. In addition, as only vintage Mike could do, he carried around a deep care and concern for the entire court staff — janitorial, clerks, office staff, court reporters, fellow colleagues and judges.
Outside of his work, Mike's personal life was filled with family and church events. His involvement with foster care, adoption and coaching various youth sports was extensive. He faith in Jesus Christ was everything to Mike and he attended many local churches in the 25 years of living in Humboldt County — Arcata First Baptist, The Church on the Rock, New Hope Fellowship, Faith Center, Celebration Fellowship and Campbell Creek Connexion. He made meaningful connections at each place.
Local, frequent mini-vacations were taken by him and his family with a cruise to Alaska being one of his favorite lifetime trips. For the most part, Mike enjoyed the simpler things in life and found deep contentment with his daily practice of visiting Starbucks, watching NCIS and Criminal Minds, making sure every TV and radio was turned onto an ESPN channel, and hanging out with his wife and kids accompanying each to their many activities.
Mike leaves behind his wife of 36 years, Diane Sims Eannarino. He is also survived by eight children — Braden Brawner, Nathan Eannarino, Melissa Eannarino, Adam Eannarino, Michael Henry Eannarino, Willis Eannarino, Ciel Eannarino and Samuel Eannarino. His grandchildren include Jace Brawner, Harlow Brawner, Ethan Eannarino, Levi Eannarino, Weston Davis, and Genevieve Eannarino. His brothers and sisters are Mary Eannarino, Jacqui Eannarino, Mark Eannarino, Lisa Eannarino Caron, Paul Eannarino, Maggi Eannarino Kuxhaus, Sara Eannarino Huer, and Jason Eannarino.
Mike lived six months after a diagnosis of Stage IV pancreatic cancer and transitioned peacefully, with his wife at his side, on Sept. 28, 2017. He was surrounded by his children and extended family in the last weeks, and he cherished this time immensely. Not one to complain or draw attention to himself, he chose to march through this valley in a relatively private manner. He spent that time deeply immersed in his faith, holding conversations with his immediate family, and doing those simple things that brought him contentment. He often stated that he was grateful that he had the time to get his affairs in order and to prepare for his transition to his eternal resting place, Heaven.
In the bend of Mike's heart, the family is asking each of you to individually remember him in a personal, intimate way that is most meaningful to you in light of your relationship with him. His life was valuable and his legacy lives on. In memory, please pass it forward. Give an extra large tip to the Starbucks person, give that homeless man a few extra dollars, take a court staff member out to lunch just to say thank you, volunteer to assist in youth activities. Invest in another and treat all people as having immense value. Maybe in the process, you can tell that person a little lesson you learned from Michael P. Eannarino as well.
###
The obituary above was submitted by Mike Eannarino's family. The Lost Coast Outpost runs obituaries of Humboldt County residents at no charge. See guidelines here.