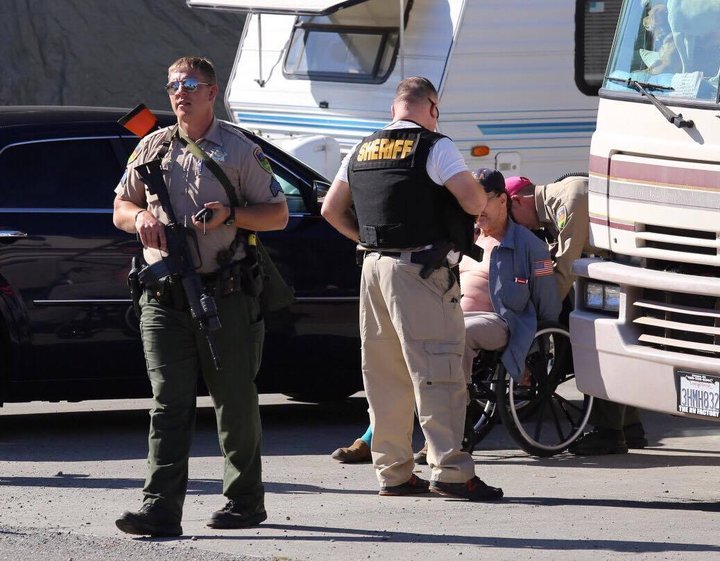 UPDATE, 10:55 a.m.: Sgt. Justin Braud of the Humboldt County Sheriff's Office tells the Outpost that this response was triggered when they learned that the man had made some "concerning statements" about the care he had received at the VA.
"He's a veteran," Sgt. Braud Lt. Mike Fridley said. "He's having some problems. We'll get him some mental health help."
[Addendum: The man was taken into custody and Harris Street was reopened shortly after this update.]
###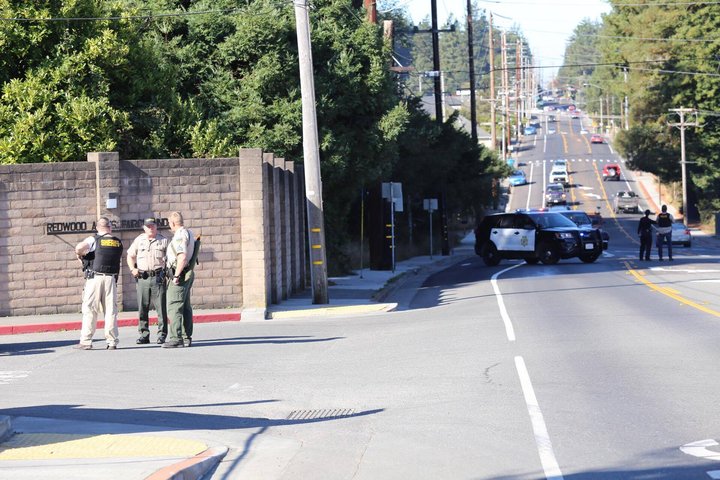 ###
UPDATE, 10:48 a.m.: The person deputies were hoping to reach has exited his trailer and is talking with them, according to the Outpost's Andrew Goff.
"I don't have any firearms," the man was heard to say. "I barely have arms."
They are reopening Harris Street.
###
Harris Street is closed in both directions in front of Redwood Acres right now and people at the fairgrounds are being asked to shelter in place, as the Humboldt County Sheriff's Office responds to a report of a suicidal person in the RV park.
Firemen and ambulance services are staging at the fire department nearby while the Sheriff's Office attempts to reach the person. They're using a loudspeaker right now in an attempt to persuade the person to come out of his or her trailer, according to the Outpost's Andrew Goff, who is at the scene.
We'll update when we know more.