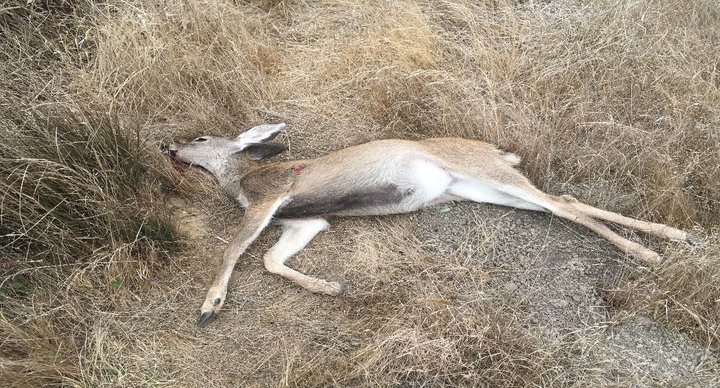 From the California Department of Fish and Wildlife:
On October 7, 2017 Wildlife Officers from The California Department of Fish and Wildlife responded to a report of an injured deer near Ferndale. With the help of concerned citizens, Wildlife Officers discovered two young of the year deer fawns that had been injured near Centerville Beach. One of the fawns was deceased. The second fawn was alive but gravely injured. The living deer sustained a traumatic injury to the head that rendered it unable to move. Due to the grave injuries it sustained, the second deer was euthanized humanely.

Wildlife Officers recovered evidence and confirmed the deer fawns were killed or injured illegally.

The Department of Fish and Wildlife asks anyone who has information regarding this crime or other poaching incidents to contact Wildlife Officer Matt Wells (707) 445-6493 or use the statewide poaching tip hotline (CALTIP) at 1 (888) 334-2258.