Trinidad-area resident Sungnome Madrone has announced that he is running for Fifth District Supervisor.

Madrone, a resident of Humboldt County for the past 44 years, is the first candidate to publicly announce that he is running for the seat now held by Supervisor Ryan Sundberg.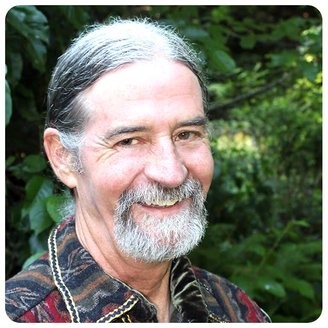 The sprawling Fifth District includes McKinleyville, Trinidad, Orick, Fieldbrook, Willow Creek and Hoopa.

A primary election will be held on June 5, 2018. If a candidate receives more than 50 percent of the vote, the candidate wins the race. If there are at least three candidates, and none of them receives more than 50 percent of the vote, then the top two voter getters face off in November 2018.
Madrone said he wants to bring his problem-solving skills and expertise in land use planning and grant writing to the Board of Supervisors.
Madrone retired as the Director of Natural Resources Services for the Redwood Community Action Agency in 2006 after 23 years of service.
Among his accomplishments was helping to build the Hammond Trail in McKinleyville.
A lot of the work involved working with land owners to obtain easements for the trail and working to obtain grant funding to pay for trail construction. That involved convincing reluctant property owners to participate.
"One of the hallmarks of the way I operate is to identify the landowners concerns that may impact them and figure out ways to mitigate those impacts," Madrone said, adding that he would offer property owners along the future trail fences, access gates and vegetation to give them privacy.
Madrone said he also likes to integrate projects, solving multiple problems at one time.
For example, when Madrone was working on the Hammond Trail, he needed to fill in a gully before construction could begin. At the same time, Madrone said, he was working on a project to remove Scotch broom and pampas grass along U.S. Highway 101
The Scotch broom, Madrone said, was shipped to the power plant in Blue Lake, where it was burned, thereby solving a disposal problem and creating energy. The non-burnable pampas grass, he said, was hauled to McKinleyville and dumped in the gully.
Meanwhile, just north of Hiller Park, Humboldt County Public Works was digging out a giant drainage ditch and needed a place to dispose of the soil. Madrone said he had the soil hauled to the gully, which solved Public Works' disposal problem and paved the way for completion of the trail.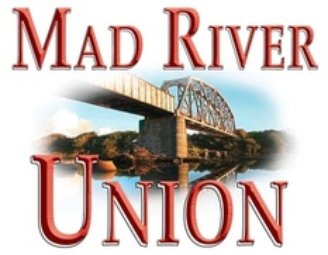 Madrone said he would like to bring that kind of problem-solving to the Board of Supervisors.
When it comes to all of the homeless people and petty crime in Humboldt County, Madrone said he would like to tackle the problem head on rather than just locking people up — a strategy that he said is expensive and doesn't work.
"What I would do is turn that on its head," he said.
The county, according to Madrone, needs to do "preventative work." That includes drug and alcohol rehab, job training and housing assistance.
Doing so would cost less money and help more people than incarceration, he said.
The Fifth District's political power center is McKinleyville, which is the largest community in the district, and the largest unincorporated town in Humboldt County.
Madrone said that he would like to explore incorporating McKinleyville and turning it into an actual city.
If elected, Madrone said he would push for a detailed fiscal analysis to determine how much revenue McKinleyville generates and how much then county spends providing services to the town.
With that information, residents could then determine whether incorporation would be beneficial, or not.
Ultimately, Madrone said, the voters would have to determine the issue.
Another idea that Madrone would like to pursue is the creation of stewardship overlay zones. Property owners who have made environmental improvements to their properties, or made their homes eco-friendly with solar panels and outdoor drainage swales that absorb rainwater and prevent runoff, could apply for a stewardship overly zone.
That zone would give the property owner a tax credit based on how much money was spent on the environmental improvements, Madrone said.
This would incentivize good land stewardship, solve environmental problems, create jobs and spur economic activity, he said. Madrone describes himself as a fiscally conservative progressive.
###
Jack Durham is the editor of the Mad River Union. Subscribe here.