The forecast for Saturday is mid 60s and partly sunny, which means a perfect Humboldt beach day! Make it a special beach day by participating in International Coastal Cleanup Day, the world's largest annual preservation and protection volunteer efforts for our ocean, waves and beaches.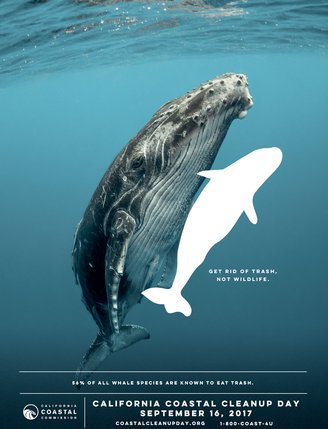 A problem as big as plastic in the ocean requires a big response, and that is exactly what your participation in this monumental event does. More than just a standalone cleanup, Coastal Cleanup Day engages people to identify the sources of debris and change the behavior that cause marine debris in the first place. Volunteers track all the trash collected on the Clean Swell app or data cards. Using that citizen-generated data, the Ocean Conservancy compiles an item-by-item, location-by-location Ocean Trash Index which provides the only global snapshot of the marine debris littering coasts and waterways around the world.

With over 60 locations in Humboldt County there will be many opportunities to help. Here's six cleanups you can join, hosted by some of our favorite local organizations! You can also organize your own cleanup by signing up here.
Clam Beach with the Nortcoast Environmental Center
When: 9 a.m. - 12 p.m.
Where: Clam Beach
How: Bring yourself, some friends, and join the fun! Materials provided.
Samoa Beach with Surfrider Humboldt
When: 9 a.m. - 12 p.m.
Where: Samoa Beach, "Water Tanks" turnout (just before Bay Street parking lot)
How: We will provide FREE coffee and bagels donated by Los Bagels, trash bags, trash grabbers, and sharps disposal containers. Wear layers, bring sunscreen/hat, gloves, and water.
Luffenholtz Beach with Trinidad Coastal Land Trust
When: 9 a.m. -12 p.m.
Where: Meet at the parking area above the beach off of South Scenic Drive (just north of Houda Pt./Camel Rock)
How: Bring gloves, a reusable water bottle, and a bucket if you have one and wear sturdy shoes. Other equipment will be provided.
Indian Island with Humboldt Baykeeper the Wiyot Tribe and HSU Aquatic Center
When: 10 a.m. - 2 p.m.
Where: Meet us down at the dock to paddle out.
How: *Space is limited email tours@humboldtbaykeeper.org to reserve your spot* You will be provided with all the necessaries (kayak, life-vest, wetsuit, trained guide) for free to get you out to the island. No experience needed! Already have a kayak? Great!
Arcata Marsh with Arcata Marsh Interpretive Center
When: 9 a.m. - 1 p.m.
Where: South G Street parking lot of the Arcata Marsh Interpretive Center.
How: Pull aggressive spartina grass and other invasive plants. Wear a long sleeve shirt, work pants and boots and bring water. Gloves, tools, snacks and beverages will be provided. For more information, call the NEC at 707-822-6918 or email coastalcleanup@yournec.org
Humboldt Coastal Nature Center with Friends of the Dunes
When: 9:30 a.m. - 12:30 p.m.
Where: 220 Stamps Ln, Arcata
How: Bring buckets or reusable shopping bags to pick up trash along the beach. Gloves and a snack will be provided, drop in when you can or stay the whole time!
Cleanup cool objects? Enter your findings in a photo contest!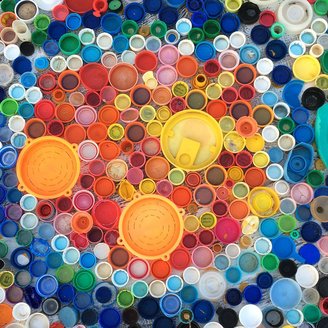 Surfrider's Found Objects is a an opportunity for people to share items that they've found (and cleaned-up!) off of their local beach or waterway.
Participants are encouraged to take a photo of the objects found on the beach, arranged in a creative and artistic way AND share a "six word story" about the photograph. This story can include activities, memories or what Contestant (and their community) are doing to protect that beach. The only catch is that the story must be six words only. Grand prize includes GoPro Hero5 Session, Surfrider Membership, and more!
To submit an entry, post the photo to your Instagram account, write a 6-word story, and then tag @surfrider and use the hashtag #SurfriderFound to be entered in the contest. Sept 30th.
Arcata High Starts a Surfrider Club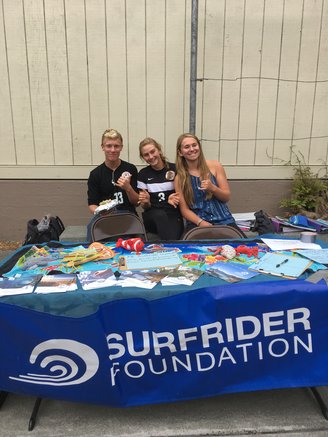 The future of our ocean, waves and beaches is bright thanks to the initiative of the next generation and the establishment of a Surfrider Club at Arcata High School. Junior and local surfer, Julia McLeod, first approached the Surfrider Humboldt Chapter with the idea. "I'm a local surfer who loves the ocean and the beaches and wanted to incorporate that here at school. That's what gave me the idea of starting a club at Arcata High," said McCleod. McLeod and the Humboldt Chapter worked together lay the foundation over summer, and the club is now up and running for the start of the school year.
The club had their first meting on Wednesday September 13th. Over 25 interested students scarified part of their lunch to attended and learn more about Surfrider. Some of the goals the students hope to accomplish are to increase student interest in ocean awareness and coastal related issues, and organize local programs (beach cleanups, films, etc.) to actively involve the community.
They are hitting the ground running as their first events will be helping the Humboldt Chapter host Coastal Cleanup Day and run the Surfrider booth at the North Country Fair this weekend. "We are the next generation, and if we can get people involved and educated early on it can make a really big impact with helping the ocean," stated McLeod. The club will work closely with the Humboldt Chapter and support Surfrider Foundation's mission to protect our world's ocean, waves and beaches.
###
Delia Bense-Kang serves as the Northcoast Environmental Center's Marine Protected Area Outreach Coordinator and chairs Surfrider Foundation's Humboldt Chapter.