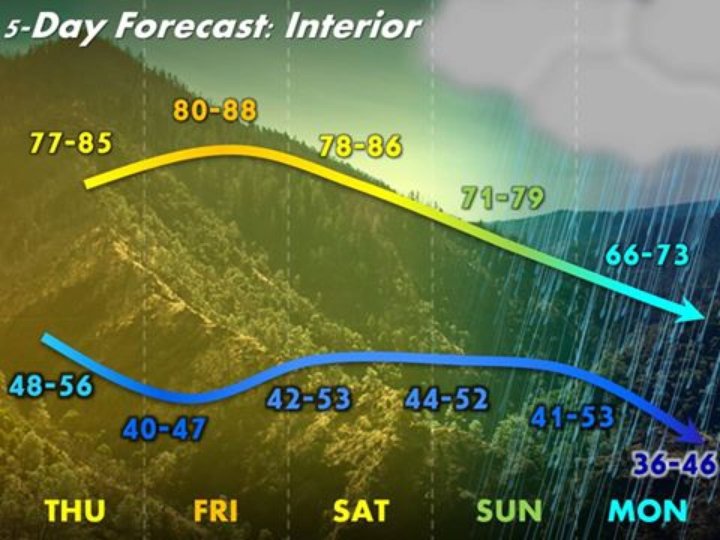 Rain, cooler temperatures, and maybe even some snow is forecast for the interior areas of the Emerald Triangle in the coming days.
Eureka's National Weather Service office reports that an early seasonal cold front will start to affect our inland communities this weekend, with a sharp drop in temperatures on Monday.
Costal communities will continue to see mild temperatures, but may get some showers early next week.

Read more from the NWS below:
Much more seasonable interior temperatures are on the way for interior areas this weekend, followed by a significant cooldown Monday and beyond thanks to an early season cold front.

Temperatures near the coast will remain near normal even after the cold front passes thanks to the ever-present marine influence. Some areas are also likely to see periods of light rain late Sunday through at least Tuesday, mostly north of Cape Mendocino. In fact, some of the higher peaks of Humboldt and Trinity county above roughly 6,000 feet will likely see some light snow showers as temperatures fall behind the cold front!