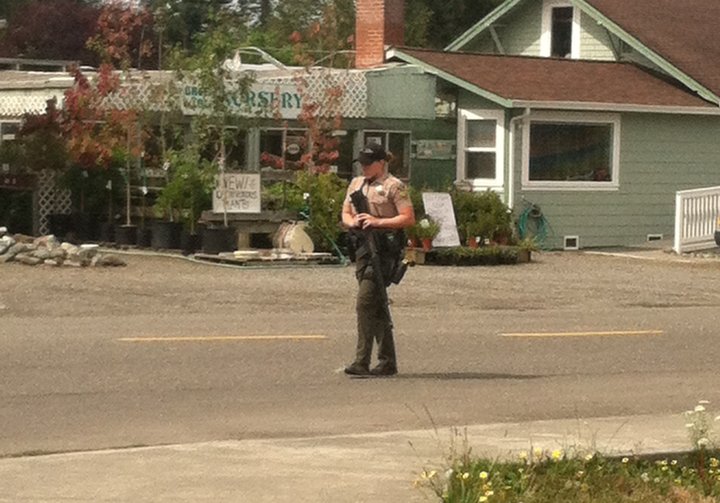 Ridgewood Drive and Avalon Drive were both shut briefly this afternoon, and Ridgewood Elementary was placed on lockdown, after an armed man on the 6900 block of Avalon made disturbing threats.
The Sheriff's Office, the California Highway Patrol and Humboldt Bay Fire all showed up in force to deal with the threat. They managed to talk the man onto his porch and ended up detaining him, and according to Sgt. Michael Fridley, on scene, he will be transported to Sempervirens. He is still struggling with officers.
Officers recovered a loaded pistol from the man's residence.