Highway 299 is still closed west of Weaverville the U.S. Forest Service reports.
The Helena Fire completely shut down the roadway a few days ago after the wildfire spread quickly through Trinity County, eclipsing both sides of the highway.
According to Caltrans District 2, the fire continues to create hazardous conditions in the Helena area.
The U.S. forest service reported this morning that the fire has grown to nearly 7,000 acres in size.
The highway may reopen as early as tomorrow afternoon, but don't make any plans until Caltrans gives the official word tomorrow.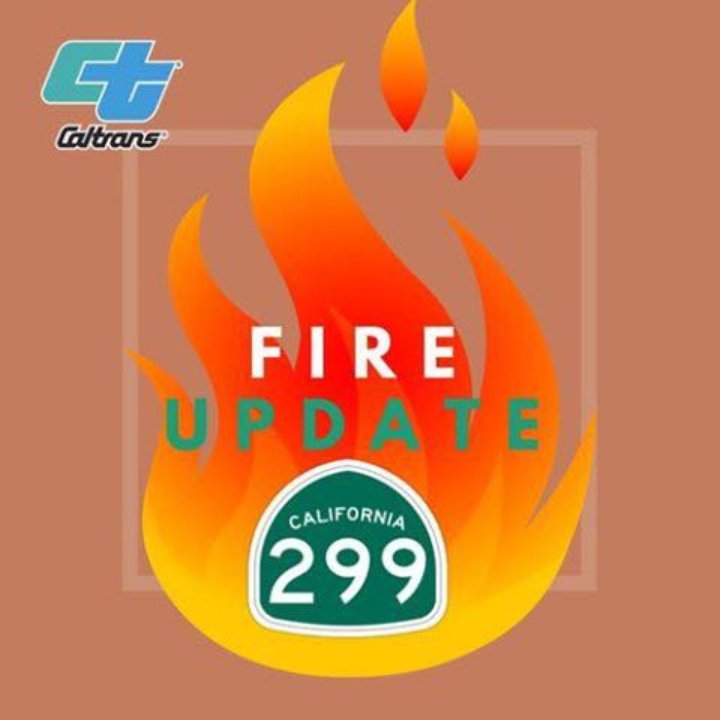 Caltrans District 2:

The Forest Service has indicated that SR-299 must REMAIN CLOSED today through Sunday Noon -at least.

Fire continues in the area; hazardous debris, smoke, and other fire-related conditions prevent Caltrans from reopening that stretch of the highway.