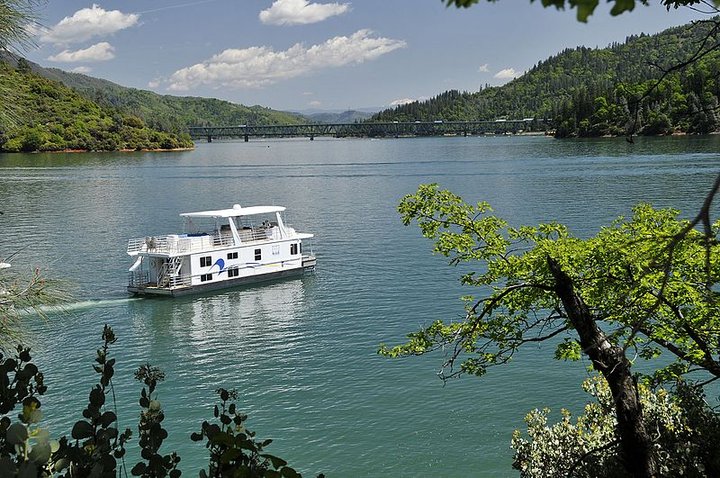 Shasta County Sheriff's Office press release:

On Saturday, 9-23- 2017, at 2121 hours, the Shasta County Sheriff's Boating Safety unit received a call of a possible drowning at Bridge Bay Marina #3 on Lake Shasta. A three-year- old female juvenile was reported missing from a houseboat parked at the dock.

Mark Benzinger and his family from Kneeland, CA, were visiting Justin Sheaff and his family and staying on Sheaff's houseboat at Bridge Bay Marina. They had just finished dinner, were cleaning up dinner, and Benzinger's children were getting ready for bed. After a couple minutes went by, Benzinger's three-year-old daughter could not be found. When they realized she was missing, they checked the houseboat, the dock and other houseboats moored at the dock, but did not locate her. They found the juvenile's tooth brush floating in the water near the rear of the houseboat.

The Shasta County Sheriff's Office, Cal Fire, Shasta County Fire and Medical units responded to the scene.

Sheaff remembered a neighboring houseboat had scuba diving gear on it. He was able to get the gear and attempted to dive and look for the missing juvenile. He had difficulty with the gear and submerging. Benzinger put the scuba gear on and was able to go to the bottom of the lake. He located his daughter in approximately 70 feet of water and brought her to the surface.

Cal Fire, Shasta County Fire and the Medical unit were on scene when the juvenile was located and brought to the surface. They started life-saving efforts right away. The juvenile was then transported to Mercy Hospital for treatment. The juvenile has since been flown to UC Davis Medical Center for treatment.

The juvenile was not wearing a life jacket in this incident and was not required to per the law; however, the Sheriff's Office Boating Safety Unit would like to encourage people recreating on or near the water to wear a life jacket. Any boating law questions can be answered or materials obtained by calling the Boating Safety Unit at 530-245- 6075 or coming to the Sheriff's Office at Bridge Bay Marina.