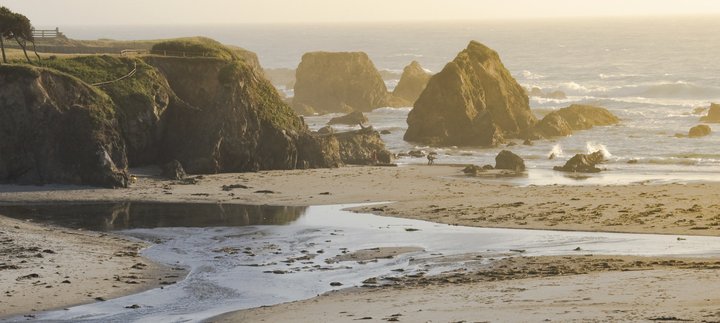 Following the implementation of the North Coast's marine protected area (MPA) network in 2012, the California Department of Fish and Wildlife (CDFW), California Ocean Protection Council (OPC), California Ocean Science Trust (OST), and California Sea Grant coordinated and collaborated in the implementation of baseline MPA monitoring. Through an independent peer review process administered by California Sea Grant, 11 proposals were awarded funding to establish a benchmark against which future MPA performance can be measured, and to provide a foundation for long-term marine management in the North Coast. These projects ranged from Trad"itional Ecological Knowledge of Keystone Marine Species and Ecosystems" to "Characterization of Human Uses and the Socioeconomic Dimensions of MPAs." The full list of projects can be found HERE.
As 2017 marks the completion of the North Coast marine MPA baseline monitoring phase, information is now starting to be shared. The first of five snapshot reports, highlighting some of the key findings from baseline monitoring projects, was released last week. The State of the California North Coast report, a synopsis of ecological, biological, oceanographic and socioeconomic conditions during the initial phase of monitoring, will be released in late October. Community gatherings will be held in Del Norte (November 1), Humboldt (November 2), and Mendocino (November 3) counties to provide an opportunity to learn about the State of the California Coast report and the status of California's MPA Management Program, including next steps for long-term MPA monitoring.
Baseline information will inform long-term management and contribute to a deeper understanding of the North Coast's MPAs, ecosystem conditions, water quality and marine environment. Listed below are are variety of ways to learn about and participate in this ongoing research.
Local ocean community members are invited to attend upcoming community gatherings to learn about information from marine protected area (MPA) baseline monitoring conducted from 2013-2017 in the North Coast region, as well as plans for long-term monitoring. Events are hosted by California Department of Fish and Wildlife, with support from Ocean Protection Council, and Ocean Science Trust. View the event flier and find out more on the State of the California North Coast page.
Crescent City: Wednesday, November 1
6:00pm-7:30pm
Crescent City Harbor Office
101 Citizens Dock Rd Crescent City, CA 95531
Eureka: Thursday, November 2
6:00pm-7:30pm
Humboldt Bay Aquatic Center
971 Waterfront Dr Eureka, CA 95501
Fort Bragg: Friday, November 3
6:00pm-7:30pm
Redwood Coast Senior Center
490 North Harold St Fort Bragg, CA 95437
Snapshot Series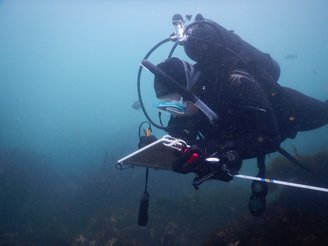 This fall, the Ocean Science Trust, Department of Fish and Wildlife, and Ocean Protection Council are releasing North Coast Snapshot Reports that highlight key information about what was happening in the waters of the North Coast region from 2014-2016. The State's Marine Protected Area (MPA) baseline monitoring program collected data to inform a regional perspective on the oceanographic, ecological, and socioeconomic conditions during this time. These Snapshot reports are available at the California North Coast page on OceanSpaces.org.
Snapshot Report Volume 1 has been released!
About this snapshot report: This report highlights some key scientific findings from the Oceanographic Conditions Project, one of eleven baseline projects in California's North Coast region. This project characterized the environmental conditions around the time of marine protected area (MPA) implementation. Facts and figures are derived from the project's peer-reviewed technical report and associated references, which can be found, along with the related data, at OceanSpaces.org
Monitoring Survey
Calling all monitoring programs on California's North Coast! Those actively involved in managing or overseeing monitoring efforts in the North Coast are invited to participate in an online survey, available through Friday, November 10, 2017. Results will help Ocean Science Trust, California Department of Fish and Wildlife, and the Ocean Protection Council understand how monitoring efforts contribute to our understanding of the North Coast's marine protected areas (MPAs) and marine environment and highlight opportunities for partnership and collaboration with the monitoring community.
###
Delia Bense-Kang serves as the Northcoast Environmental Center's Marine Protected Area Outreach Coordinator and chairs Surfrider Foundation's Humboldt Chapter.