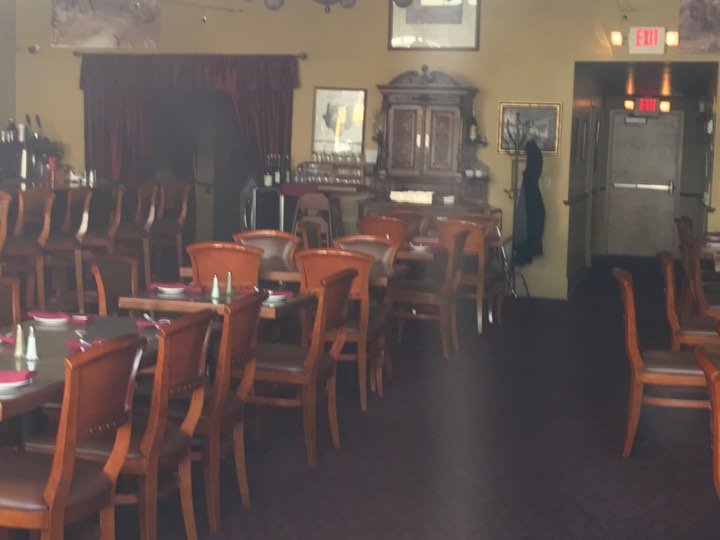 UPDATE, 8 p.m.:
Here's the official word, from Humboldt Bay Fire:
Humboldt Bay Fire responded to a reported structure fire at 519 Opera Alley in Old Town. Initial arriving units found light smoke coming from a wall in the alley side of the Oberon Grill restaurant. As fire crews opened the wall, they located a rapidly building fire in the concealed wall and ceiling spaces of the building. Smoke was increasing in the restaurant and the apartment above.

Humboldt Bay Fire was responding to an additional medical aid at the time and had just returned from another structure fire prior to the report of this incident.

Humboldt Bay Fire officials requested a "Commercial Second Alarm" which initiated response from Arcata Fire Protection District, Fortuna Fire Department, Samoa Peninsula Fire District, and Loleta Fire Protection District.

As additional resources arrived on scene, fire personnel ensured everyone was out of the building and accessed the areas of fire in the walls, ceiling, and floor.

Many older buildings such as these have concealed spaces throughout and structural features that hinder firefighters. If it had not been for the early notification to the fire department, this may have had a much different outcome.

The cause of the fire appears to be accidental and possibly originated in an electrical outlet. Damages are estimated at $15,000.
# # #
UPDATE, 4:30 p.m.:
After about an hour of heavy fire attack, HBF has extinguished the blaze.
HBF Chief Bill Gillespie told the Outpost on scene that the fire was burning within a wall space of the Oberon building.
"There's no fire blocking, [the building] was built in the 1880s, so once fire does get going, it goes upward rapidly through the rest of the building," Gillespie said. "What we ran into, was a lot of the fire in the wall spreading into the ceiling floorspace between the first and second floors; plus still headed to the attic. So with the stucco, with the old construction, it took a while to get into it."
No injuries were sustained from the fire and Gillespie reports that the Oberon Grill may be up and running again later today.
The cause of the fire is still under investigation. Additional photos have been added below.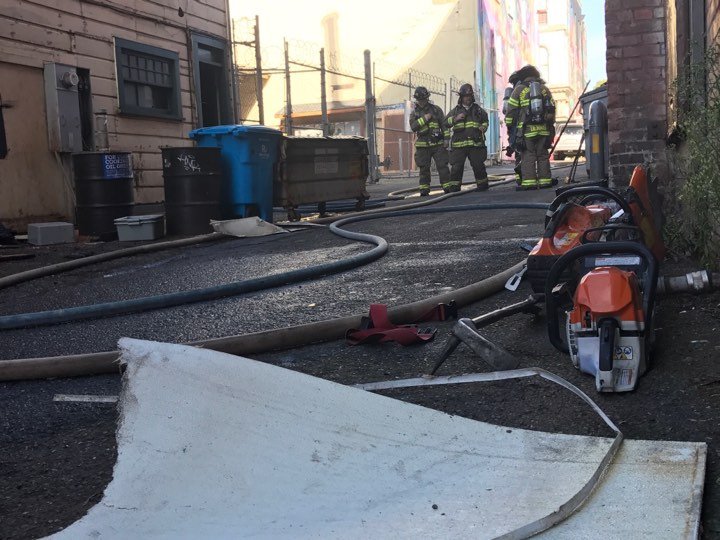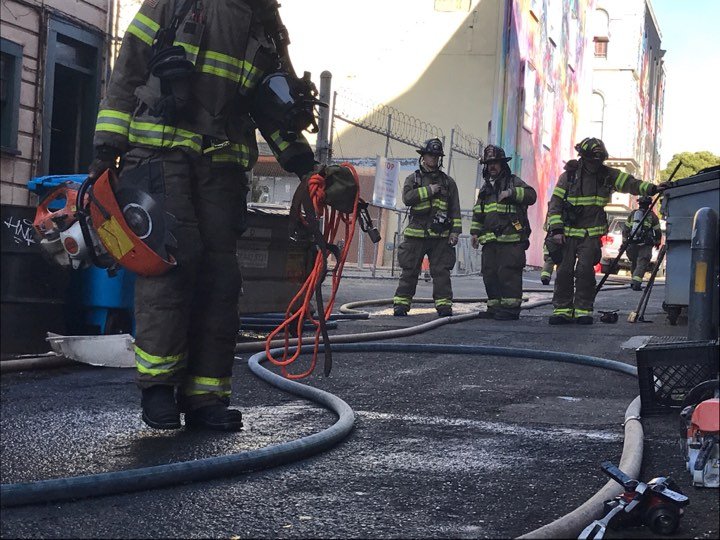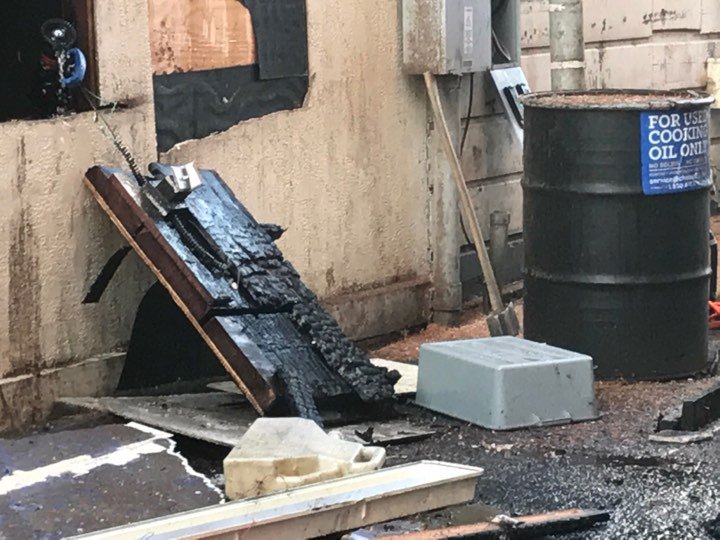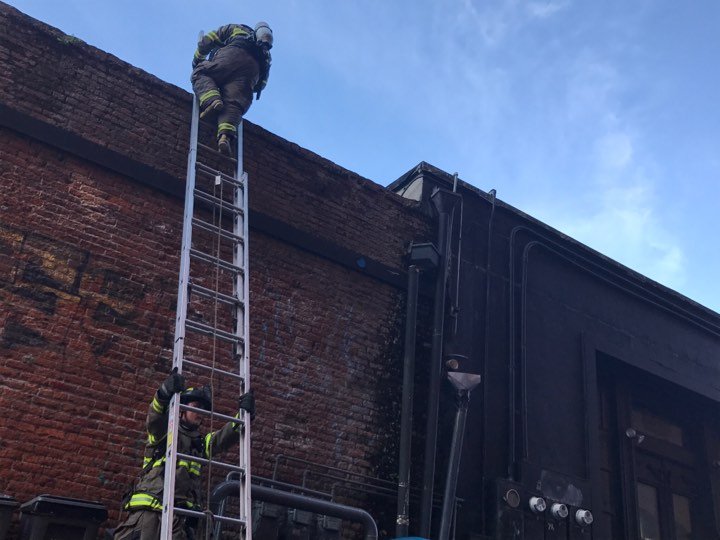 ###
Humboldt Bay Fire personnel responded to Eureka's historic Oberon building this afternoon to find smoke billowing from windows and storm grates.
The firefighters were having difficulty locating the fire itself. They took saws to a wall at the back of the building, in Opera Alley. F and G streets are currently closed between Second and Third.
We'll update as more information becomes available.