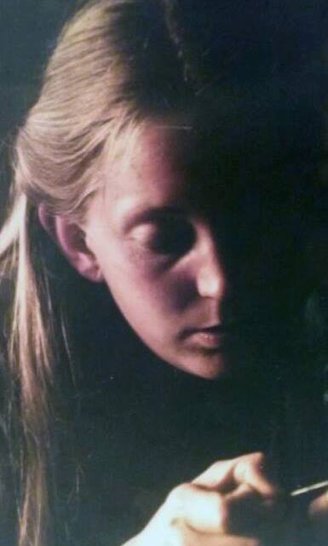 Cynthia Louise Kramer passed away in her home during the early morning hours of July 30, 2017, at the age of 56. She was born on June 3, 1961.

Cynthia was preceded in death by her mother, Avenelle Coral Decker, and her stepfather, John Thomas McCormack. She is survived by her daughter, Kari Ann Gonsalves; son, Patrick Early McCormack; son in-law, John Joseph Clinton Gonsalves; daughter in-law, Kellie Diane O'Brien; grandchildren John Robert Gerald Gonsalves, Madeline Rose Gonsalves, Natalie Marie Gonsalves, Emilee Elizebeth McCormack and Liam Joseph McCormack; and ex-husband and friend, Gerald Lee Kramer.
Cindy was a caring, generous person with a big heart, which she usually wore on her sleeve. She was always willing to help someone out even when she could barely help herself. Most of those people she met and helped over the years became what she considered her extended family. Throughout her life she had a huge passion for arts and crafts, beading, gems and minerals and traveling. She was often called a "rock hound" because of the many hours she would spend looking for awesome rocks on the river bar. She used to enjoy working music festivals, such as Hog Farm and Reggae on the River, enjoying the music, people and atmosphere.
Cindy was raised in Imperial Beach, Calif. by her mother and stepfather. She spent her late teen years in Imperial Beach and Chula Vista before moving to Humboldt County, where she fell in love with the beauty and people of the community. The last years of her life were spent enjoying her family. Her joy was to spend time with her children and grandchildren. She spent numerous nights gathered together with her grand children enjoying their company and good food — especially halibut, her favorite.
A Celebration of Life will be held Saturday, Sept. 16, at Scotia's Fireman's Park from 12-4 p.m. This will be a potluck-style BBQ. Please bring a side dish and/or refreshments. In lieu of flowers, either drought-resistant plants or donations towards plants for her memorial garden would be welcomed.
###

The obituary above was submitted by Cindy Kramer's family. The Lost Coast Outpost runs obituaries of Humboldt County residents at no charge. See guidelines here.