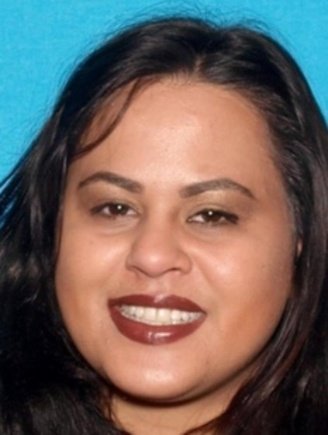 The case against suspected gate-crasher Katherine Virginia Zacevich was suspended today after her lawyer expressed doubt about her mental competence.

Judge Dale Reinholtsen appointed a psychiatrist to examine Zacevich, charged with ramming her Cadillac SUV through the Pacific Gas and Electric power plant gate then attacking the sheriff's sergeant trying to arrest her. She was wearing only pants at the beginning of the altercation with the officer, and fully naked by the time several officers subdued her. In the interim she went for a swim in the slough.
This morning Deputy Conflict Counsel David Lee finally requested the psychiatric evaluation after the 24-year-old Zacevich rambled on for some time on various topics, then refused to provide her thumbprint on a court document.
"It is the law that you give your fingerprint," Lee told Zacevich. "If you don't give your fingerprint you're going to be charged with a crime."
"But I haven't been proven guilty!" Zacevich said, insisting she'd been told she didn't have to give fingerprints unless she was convicted.
Lee had spent awhile listening to Zacevich complain about his representation, claim the police had stolen her identification, and demand to be released from jail today. She has been in Humboldt County Correctional Facility since Aug. 5, charged with felony vandalism and misdemeanor battery on a peace officer. She also has a separate case pending for an alleged DUI.
Finally, when Zacevich refused to provide her thumbprint on the document, Lee said he was going to have to file a motion expressing his doubt about her mental state.
"She's about to get herself in trouble here," Lee told the judge.
"There's nothing wrong with me," Zacevich said indignantly. "I'm perfectly fine."
"I don't think you are," Lee said.
A Sept. 18 hearing was scheduled to review the psychiatrist's report.
####