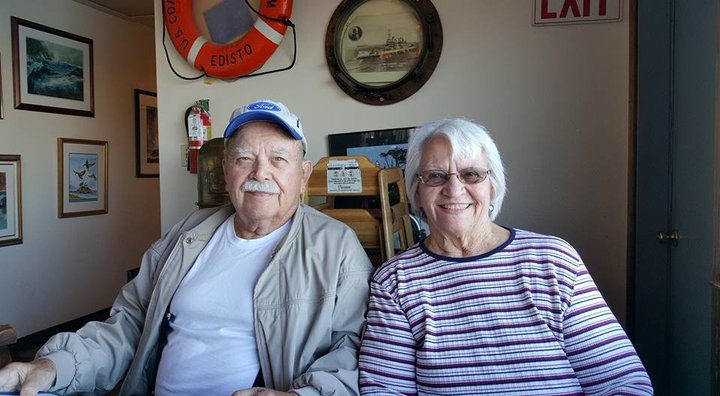 Robert "Pete" Richard Modine passed away peacefully surrounded by his family on Sunday Aug. 27, 2017. Born March 8, 1928 in Herrick, South Dakota to Julius and Mildred (Wiegand) Modine, he was the third of seven children. He served in the 82nd Airborne Division and traveled Europe while enlisted. At a young age he met Phyllis Jean Hoffie, whom he married. She gave him five children. The family moved to Eureka in 1957, where Pete continued his career as a mechanic at Harper Ford until his retirement in 1992.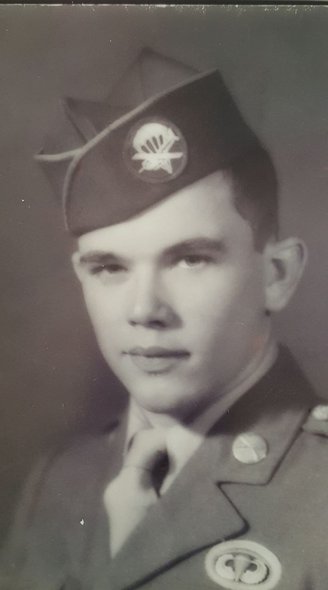 Pete and Phyllis spent most of their married life in Eureka, where they watched their five children grow their family to include nine grandchildren, nineteen great-grandchildren and two great-great-grandchildren. A lot of their time was spent at the property at Myers Flat, where they would spend most of the summer surrounded by family and friends. Many wonderful memories were made during these times. Long walks, campfires, heated games of dice, Pete's stew on memorial weekend, the bountiful garden and lots of children running around.

Pete was preceded in death by his daughter, Barbara Torgersen. Pete is survived by his bride of 68 years, Phyllis Modine; his children Ronald (Rebecca) Modine, Jeannie Ohm, Steven Modine, Lori Edwards and son-in-law Tom Torgersen; grandchildren Jennifer (Richard) England, Patricia Modine, Melissa (Jim) Applegarth, Andrew (Angel) Ohm, Ryan Ohm, Evangela Hopkins, Robert (Sidney) Torgersen, Tiffany (Matt) Hess and Chloe Brown; great-grandchildren Rich Jr. and Jessalyn England, Max Modine, James, Alex and Isabella Applegarth, Dustin and Tavie Ohm, Chase, Haylee, Madison and Denali Hopkins, Brett, Samuel,and Jacob Torgersen, Emma Jean and Madge Mae Hess, Alice and Peter Brown; great-great grandchildren Riven and Brooklyn Hopkins. He also left behind a great many family and friends who were special to him.
The entire family can tell you he raised us with his kind and quiet strength. Quick to smile, slow to talk, we all felt his love each moment we spent with him. He led by example and showed all that he has left behind what it is to be a great husband, father, grandfather and friend. His eyes sparkled when he laughed and he was always in good humor. Always open to a visit and a chat, in his later years we would find him in his recliner watching an old TV show or at the kitchen table working a crossword puzzle. And how he loved his family … it was amazing. His great- and great-great grandchildren visiting were a highlight of his day. The conversations with the older ones and the carefree playtime with the younger — he adored all his kids. And in turn he was adored by us. There are not enough words to say how we feel about him and this beautiful family he created. He is forever in our hearts and never to be forgotten.

Thank you all for your heartfelt sympathy and kind words you have shared with our family. While this is a terrible and tragic time for our family, it is nice to know that he was loved by so many.

We ask that friends and family gather on Saturday, September 16, 2017 at 11 a.m. at the Immanuel Lutheran Church at 3230 Harrison Avenue to celebrate Pete's life and wish him a peaceful journey to his next step.
###

The obituary above was submitted by Pete Modine's family. The Lost Coast Outpost runs obituaries of Humboldt County residents at no charge. See guidelines here.