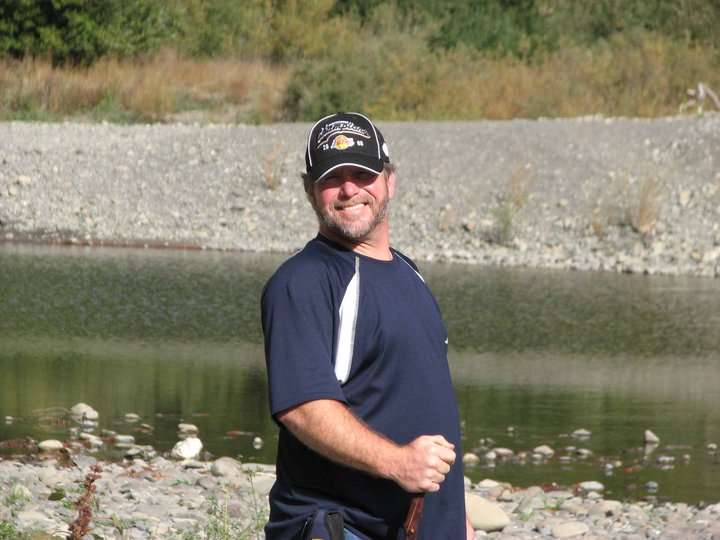 Eric "Scott" Wagner passed from this earth on Aug. 29, 2017 in Fortuna. He was born on August 10, 1963, at Edwards Air Force Base to Arthur W. Wagner and Toni R. Wagner.

Scott graduated from Antelope Valley High School in Lancaster, Calif. He met the love of his life, Susan Whiteside, in 2003 while hiking in Lancaster. They moved to Humboldt County in 2004. Together with beloved dog, Meg, and their adopted cat, Bootsie, they lived in McKinleyville for nine years and then bought a home together in Fortuna.
A certified electrician, Scott worked for many years with Colburn Electric. He had also worked for Trinidad Electric. Scott took great pride in doing things right; he would not call a job finished unless he was satisfied that it would last for years to come. He recently designed the electrical plans for his brother Roger's new home in Washington and was able to visit Roger and Susan to see that it turned out perfect.
Scott liked to go to the Waffle House when he traveled to visit his son, Jared. His favorite was the peanut butter waffles. He loved his children. While vacationing in New Orleans, he recently got his only tattoo — it was of Jared and Alex's names and birthdates. He cherished his granddaughter Addisyn and was very proud of his son, Jared, a police officer in Mississippi, and his daughter, Alex, who will be graduating high school next year.
As a boy he loved to fly kites and would get his kite way up in the sky. When it was time for dinner it would take him so long to bring the kite in, wrapping the string around a stick, his dinner was often cold. Growing up in the high desert, he once enticed a desert tortoise into his yard with a trail of lettuce; it became a pet and was affectionately named Tricky Tommy Turtle. When he was about six years old he decided to ride his bike around the neighborhood in his underwear. His brother, Roger, says it wasn't long at all before Scott came tearing back down the street, never to repeat that stunt again.
He was also known for his sense of fun, being a bit of a prankster and making people laugh. Scott liked to help people. He made friends wherever he went. Football and tennis were his favorite sports to watch, as he played both in his youth. Scott also enjoyed playing volleyball, pickleball and going fishing with friends.
He will be missed by John Pienta, his good friend since seventh grade, Rick Willits of Blue Lake, his first friend in Humboldt County, Peter Janusch and Michelle Meihsner of Eureka, and so many others.
He is predeceased by his father, Arthur W. Wagner, and his sister, Danette A. Daley. He is survived by his fiancee, Susan Whiteside; mother, Toni R. Wagner; brother, Roger A. Wagner (Susan Nickum); son, Jared K. McKinney (Skylar Weaver); daughter, Alexandra N. Economopoulos; nephews Ryan Wagner and Daniel S. Daley; and granddaughter Addisyn McKinney.
In lieu of flowers, please make donations to the American Heart Association or the Sequoia Humane Society.
Memorial service: Wednesday, Sept. 6, 2017 at 3 p.m. at Calvary Chapel 914 Ninth St., Fortuna. Reception to immediately follow memorial service.
###

The obituary above was submitted on behalf of Scott Wagner's family. The Lost Coast Outpost runs obituaries of Humboldt County residents at no charge. See guidelines here.