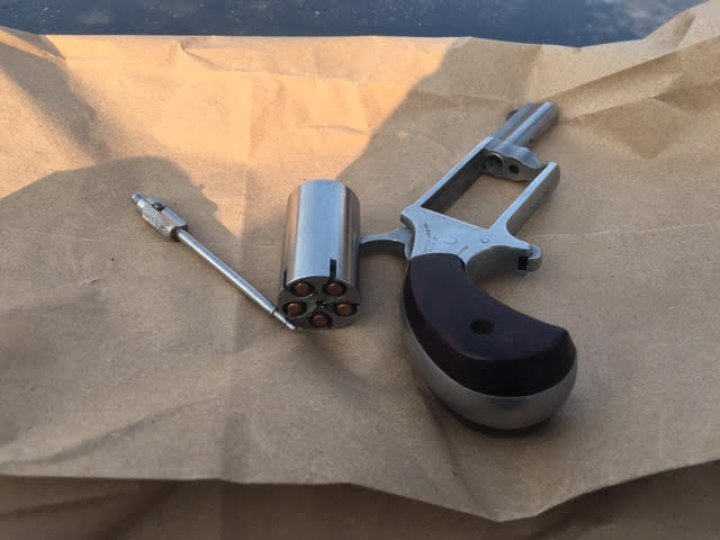 Humboldt County Sheriff's Office press release:

On 09/05/2017 at 5:45 p.m., Humboldt County Sheriff's Office Deputies assigned to the Garberville Station were conducting crime suppression patrols in downtown Garberville. During their patrols, Deputies located a suspicious vehicle entering the Johnston's Quality Motel, 839 Redwood Drive, Garberville.

Deputies conducted a traffic enforcement stop on the vehicle for an observed traffic violation. Upon contact with the driver, Terra Robert Gibson (age 39), Deputies learned that Gibson had an outstanding warrant for his arrest. It was also discovered that Gibson's drivers license is suspended. A subsequent search of Gibson's vehicle yielded a concealed .22 caliber handgun. Gibson is a previously convicted felon which prohibits him from possessing firearms.

Gibson was transported to the Humboldt County Correctional Facility where he was booked on his warrant, driving on a suspended license, illegal possession of a firearm within a vehicle, and felon in possession of a firearm.

Anyone with information for the Sheriff's Office regarding this case or related criminal activity is encouraged to call the Sheriff's Office at 707-445- 7251 or the Sheriff's Office Crime Tip line at 707-268- 2539.