From Caltrans District 2: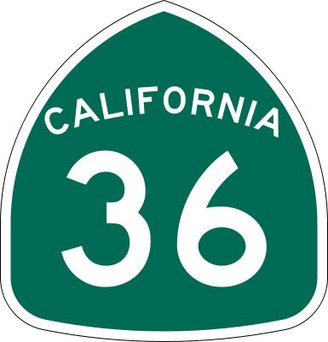 Caltrans District 2, in coordination with the California Interagency Incident Management Team 3, Cal Fire, California Highway Patrol, Trinity County Sheriff's Office, and Trinity County Department of Transportation anticipates the following opening schedule on State Route 299W in the area of the Helena Fire for Thursday September 7, 2017.

SINGLE-TIME OPENINGS ANTICIPATED AT:


5:30 a.m.
9 a.m.
2 p.m.
5:30 p.m.
9:30 p.m.

This schedule is for Thursday September 7, 2017 ONLY.

Highway closures are currently east of Big Flat and east of Junction City. Officials are estimating 40 minutes to get eastbound and westbound traffic through area at opening times.

Eastbound and westbound traffic IN LINE at these times will be allowed through the area under traffic control, depending on fire activity and operations. Motorists are also asked not to stage in the area early. Please arrive at the highway closure areas within 15 – 20 minutes of the scheduled opening times. Traffic arriving in these areas too far in advance will be turned around and directed to find another place to wait.

PLEASE NOTE:

These openings are for THROUGH TRAFFIC ONLY. All areas under evacuation orders remain closed. Following the 9:30 p.m. anticipated opening, the highway will be closed overnight.


The highway is subject to closure AT ANY TIME due to fire conditions. Travelers are urged to drive slowly and carefully through the area. Visibility may be decreased due to smoke and fire crews and equipment will be present in the area.

State Route 299W has been closed between Junction City and Big Flat since the Helena Fire began on the evening on August 30. The fire is currently at 11,013 acres, with 14% containment, per the fire briefing this morning.

Agencies will continue to monitor the situation, and provide updates when they are available.

For additional road and traffic control information, please visit our webpage at http://www.dot.ca.gov/d2/index.html, call our hotline at530-225-3452 or follow us on Facebook at Caltrans District 2 or Twitter at CaltransD2.