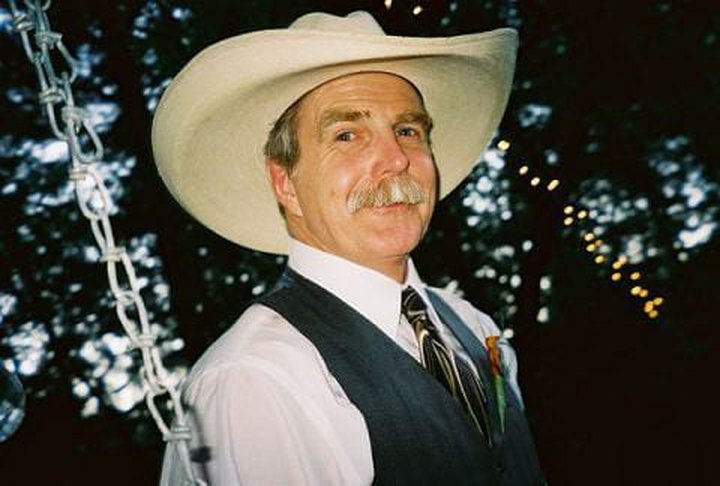 Dennis Lee Parker, born May 23, 1949 in Vallejo, California, went to his Lord January 21, 2018 in Tucson, Arizona. Denny graduated 1967 from Corona Del Mar High and received a B.A. Degree 1972 from Cal State University Humboldt; Standard and Secondary Teaching Credentials in 1973 and 1974; CA Community College Instructor Credential Police Science in 1980; and P.O.S.T. Certificates in 1974, Intermediate 1977, Advanced 1980, Supervisory 1990, and Re-Certified 2003.
In the early 70s, he assisted Arcata Volunteer Fire Dept, worked on the Southern Pacific Railroad Scotia, and taught P.E. at St. Bernard's Catholic School. His police career started at Eureka PD 1974, then Arcata 1974-75, and then detective, rangemaster, arson investigator, FTO and original SWAT team member training at Quantico for EPD 1975-83. From 1983-89, he was an Arcata PD Sergeant and dispatch supervisor. From 1989-92, he was an Investigator with the Humboldt County District Attorney for felony child molestation, and drug enforcement 1992-97. From 1997-2011, he was a Court Investigator/Mediator with the Center for Child Advocacy and Humboldt Superior Court Family Law. From 2004-09, he was pt-time Sergeant at Trinidad PD. From 2011-13, he worked pt-time as Sheriff Deputy Bailiff before full retirement.
He taught investigation and firearms at Basic Police Academy College of the Redwoods 1977-1994 and 2011, as an independent firearms instructor with MikeLeeSolutions 2011-12, and a long-term NRA Instructor and Chief Range Safety Officer through 2016. He was active as a Boy Scout leader 1990-93. He was a Humboldt Sheriff Search and Rescue volunteer and the Posse Mounted Unit 1997-2003; Back to Basics, Eureka 1998-2012; a founding member of Mad River Rangers 1995-2010, and a member of the Humboldt County Christian Peace Officers Assoc 1995-2013.
In 2013, Dennis retired to Paulden, Arizona with his wife and lived his heaven on earth hiking the head of the Verde River, target shooting, cowboying, training his Appaloosa, and volunteering with Prescott Gideons and the Board of Chino Valley Word of Life Church. His faith sustained him through a full, active life, living the best of every minute and giving public service, including many years with Grace Baptist Church, Eureka; Trinity Baptist Church, Arcata; and Eureka Faith Center. He loved helping people and enjoying family and had a gift of making each person feel special.
Dennis is survived by his wife, Kathy; children, Wyatt Parker (Crystal) Liberty Hill, TX and Annie Parker Light (Matt) of McKinleyville; step-children, Nicole Halvorsen (Thomas) of Loleta, Chase Kirtley of Arcata and Danae Kirtley of Eureka; grandchildren, Casey Parker, Luke Lemke and Livia Light; and his brothers, Randy Parker (Sandra) Blountville, TN and Fred Parker (MeriLynn) Nampa, ID. He was preceded in death by his parents, Jim and Gladys Parker. In lieu of flowers, please make a tax-deductible gift in Dennis's honor to CASA of Humboldt, 2356 Myrtle Ave, Eureka, 95501. Cremation arrangements by Dave's Desert Chapel, Wickenburg AZ.

A Celebration of Life will be held 10 a.m., at the Eureka Four Square Faith Center Church, on Saturday, May 19, 2018.
###
The obituary above was submitted on behalf of Dennis Parker's family. The Lost Coast Outpost runs obituaries of Humboldt County residents at no charge. See guidelines here.