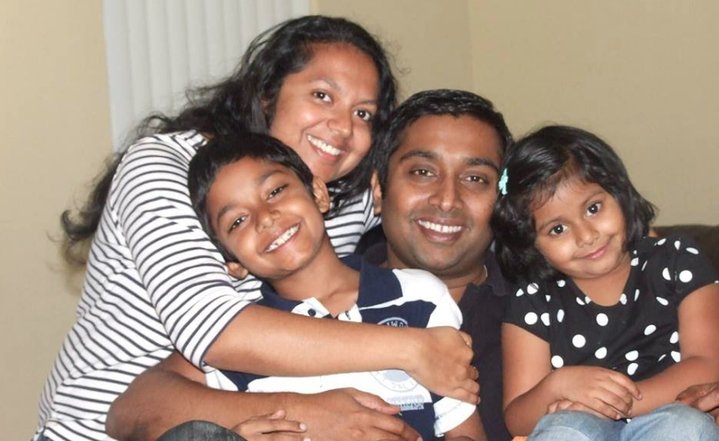 PREVIOUSLY: Vehicle Submerged in Eel River North of Leggett
Law enforcement and family members are searching for a vacationing Southern California family of four who went missing while driving down the West Coast last week.

Valencia, California residents Sandeep and Soumaya Thottapilly, along with their children Siddant and Saachi, were traveling from Portland, Oregon with plans to stop at a relative's house in San Jose. When they did not arrive, the relative contacted local police.
That same day emergency personnel responded to an incident near Highway 101 just north of Leggett in which an SUV similar to the one driven by the Thottapillys slid down an embankment and was swept away in the storm-swollen Eel River. Officials have been unable to locate the vehicle due to the Eel's high waters.
This morning California Highway Patrol Officer William Wunderlich told the Santa Clarita Valley Signal that he could not say definitively if the submerged vehicle belonged to the Thottapillys.
"Based on our preliminary investigation and witness statements, we believe the vehicle was a 2016 or 2017 Honda Pilot maroon in color," Wunderlich said. "This vehicle and the missing person's vehicle are similar but, at this time, we are unable to confirm its the same vehicle."