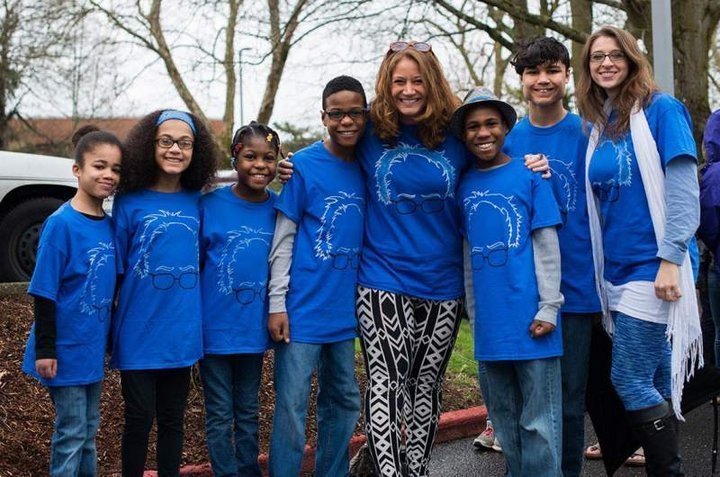 The Mendocino County Sheriff's Office announced Tuesday that it has identified the body of the fourth of six children believed to have been driven off a cliff on Highway 1 by one of their mothers last month.

The body 12-year-old Ciera Hart was found in the in the Pacific Ocean near Juan Creek 10 days ago. At this point the bodies of six of the eight people involved in the crash have been recovered: Parents Jennifer and Sarah Hart, Markis Hart, (19-years old), Jeremiah Hart (14) and Abigail Hart (14). 16-year-old Hannah Hart and 15-year-old Devonte Hart remain missing.
The California Highway Patrol has been investigating the incident as a potential felony after investigators found evidence that suggested that Jennifer Hart, the driver, intentionally steered her SUV off the near 100-foot cliff. Last week law enforcement stated that Jennifer Hart was legally drunk at the time of the crash and that several of her family members had been drugged.
More on the latest in the Mendocino County Sheriff's Office press release below:
On 04-07-2018 the body of what appeared to be an African American Female was recovered in the Pacific Ocean surf in the area of Juan Creek and Highway 1 in Westport, California.

Due to the condition of the body the Mendocino County Sheriff's Office Coroner's Division enlisted the assistance of the California Department of Justice Bureau of Forensic Services Richmond DNA laboratory in identifying the body.

On 04-17-2018 the Coroner's Division was notified the Richmond DNA laboratory identified the body from DNA analysis as being Ciera Hart, a missing member of the Hart family.

Through an ongoing examination of legal documents the Coroner's Division was able to determine her legal first name to be spelled "Ciera" and not Sierra as previously released. The Coroner's Division was also able to determine Ciera's legal age as being 12 years-old at the time of the incident as opposed to 15 years-old which was also previously released.

The autopsy results including BA/Toxicology analysis for Ciera is pending at this time.
PREVIOUSLY: