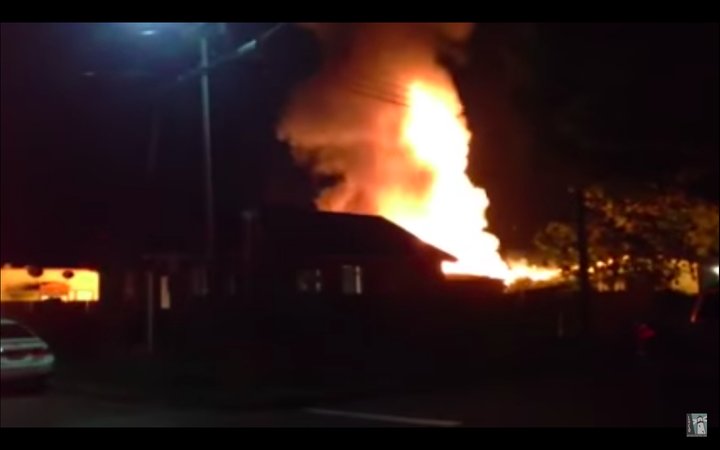 A Rio Dell woman was ordered released from jail today after spending more than seven months behind bars on a charge of murder.

Judge John Feeney freed 33-year-old Tamara Gayle Paul after placing her on four years of supervised probation and ordering her to attend child-abuse prevention classes for at least one year. She and her husband, David Gerald Paul, were among four people charged with killing 21-year-old Xavier Paul Renner, one of three men renting the Pauls' garage as a hash lab when the operation caught fire and exploded.
Tamara Paul, who pleaded guilty to involuntary manslaughter, child endangerment and drug charges, did not receive the prison term the Probation Department recommended. Feeney ruled hers an "unusual case," because her two prior felony convictions occurred 13 years ago. One conviction was for stealing a gun from her father, the other for possession of drugs for sale.
At the time, her attorney said last week, Tamara Paul was 20 years old and suffering from drug addiction.
She was all smiles this morning, with her husband waiting for her in the courtroom audience. David Paul, 38, was released from custody earlier after pleading guilty to drug charges and child endangerment. He also is on four years of supervised probation and must attend child-abuse prevention classes. Both Tamara and David Paul were ordered to register as drug offenders.
This morning Tamara Paul's attorney, Larry Killoran, asked Feeney to reduce some of the court fines imposed during sentencing. David Paul, a truck driver, lost several months of work and has been ordered to pay significant fines in his case. The couple has two small children to support.
"Mr. Paul will be doing a lot of truck driving," Killoran said. "One paycheck is going to be put toward the fines."
Feeney imposed the usual fines, but reduced one restitution fine from $1,200 to $300 and suspended a second $300 restitution fine.
The Pauls were renting their detached garage to Renner and his close friends Arron Michael Mohr and Aaron Schisler, both 24, when the butane-fueled lab exploded. Mohr pleaded guilty to voluntary manslaughter and was sentenced to 5 years of supervised probation and 500 hours of community service. Schisler was horribly burned, according to law enforcement, but he managed to escape and remains a fugitive.
# # #