#BREAKING: #USCG crews in Humboldt Bay monitoring for pollution after a vessel fire this morning. All 5 POB on the fishing vessel were rescued by good Sam. after abandoning ship. Owner reports 1500 gal of diesel on board, but no sheen has been detected. pic.twitter.com/Dl6GuYAshr

— USCGPacificSouthwest (@USCGPacificSW) April 19, 2018
USCG.
Humboldt Bay firefighters responded to the Eureka Waterfront last night to extinguish a smoldering fishing boat that first caught fire in Trinidad yesterday morning.
All five of the Midori's passengers bailed from the burning boat yesterday, prompting a Coast Guard response, and were taken aboard by good samaritans on a nearby boat.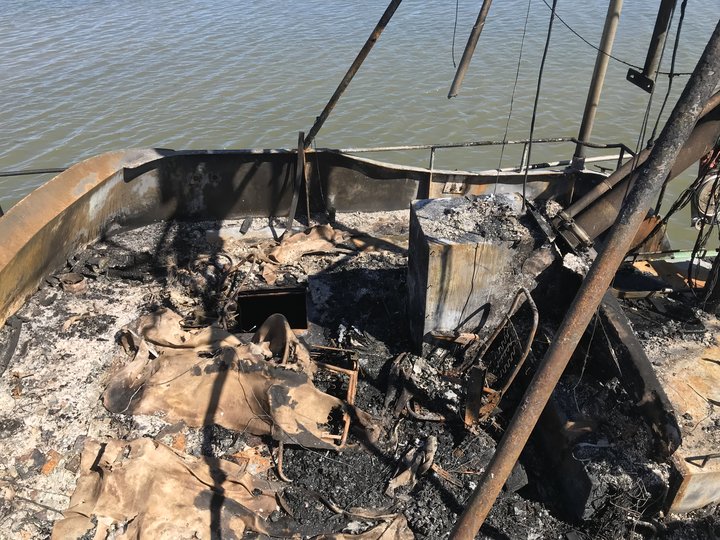 Humboldt Bay Fire Battalion Chief Kent Hulbert told the Outpost that the boat continued to smolder as it was towed into Humboldt Bay yesterday, and was eventually docked at the foot of C Street so that firefighters could make sure the flames were completely out.
"The fire crew was able to confirm there was still a little bit of smoldering fire in the cabin and at that point, we brought the boat over to the fishermen's terminal to deal with any fire issues," Hulbert said. "In all, it was a long night."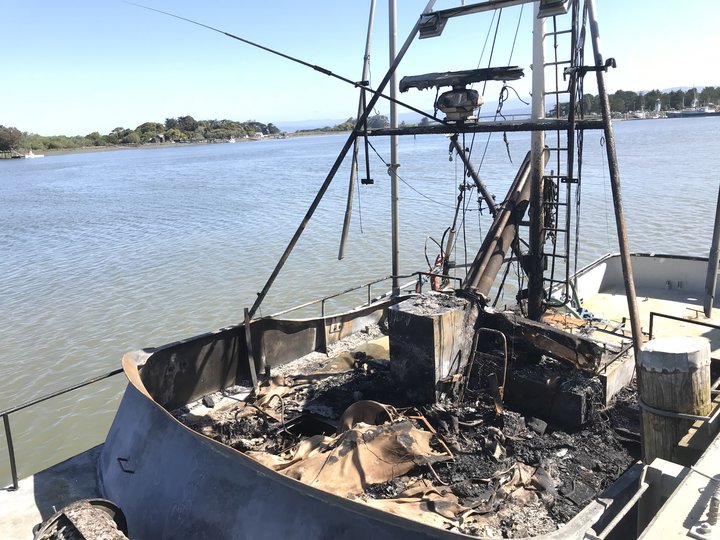 No one was injured by the fire.
The ship's owner reported that 1,500 gallons of diesel fuel was on board at the time of the fire, but the Coast Guard reports that no sheen from leaking fuel was seen on the water's surface.