PREVIOUSLY:
###
An Arcata man wanted for an alleged kidnapping and attempted murder in Tennessee pleaded guilty today to local charges and agreed not to fight extradition from California.
On April 4, fugitive Cortez Lamont Little led sheriff's deputies and then California Highway Patrol officers on a wild chase that ended in Honeydew when a resident parked a car across one-lane bridge. Marijuana and cash were found in Little's rented vehicle.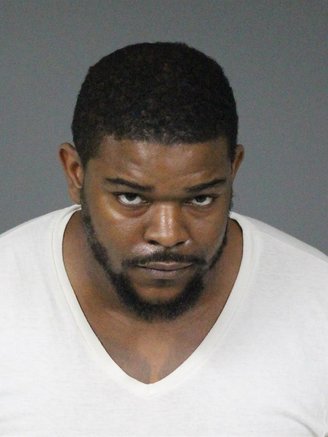 Sheriff's deputies had been tipped that Little was wanted on a federal warrant, and began pursuing him after spotting his vehicle near Avenue of the Giants. While fleeing, Deputy District Attorney Whitney Barnes told Judge Dale Reinholtsen today, Little drove more than 100 mph on the freeway. When sheriff's deputies lost sight of the car, the CHP took over.
Barnes said that during the ensuing chase, Little drove at speeds of over 115 mph.
"He drove into oncoming traffic," she said, and other drivers had to brake to avoid head-on collisions. Little also drove into the oncoming lane to avoid a spike strip officers had placed in the road, Barnes said.
Finally, "the road was blocked by a vehicle and he was detained."
Today Little admitted to one felony count of evading officers, for which he will be placed on probation in Humboldt County. Barnes said Little has no previous felony convictions and is therefore eligible for probation. He is scheduled for sentencing May 17 and can't be extradited to Tennessee until after that date.
Deputy Conflict Counsel Meagan O'Connell, representing Little, said he has given up any claim to the marijuana and money found in his car. The District Attorney's Office dismissed drug charges and other vehicle-code violations this morning.
Little is wanted on a warrant out of Nashville, where in early March he and another man allegedly carjacked a vehicle at a gas station. The victim was able to escape, but someone fired a shot at him as he ran.
O'Connell told the judge this morning that should Little be acquitted on the Tennessee charges, he will be on probation in Humboldt County. Reinholtsen advised Little he could be sent to state prison for up to three years if he violates probation.
Two sheriff's deputies and one CHP officer were in court this morning when Little entered his plea.