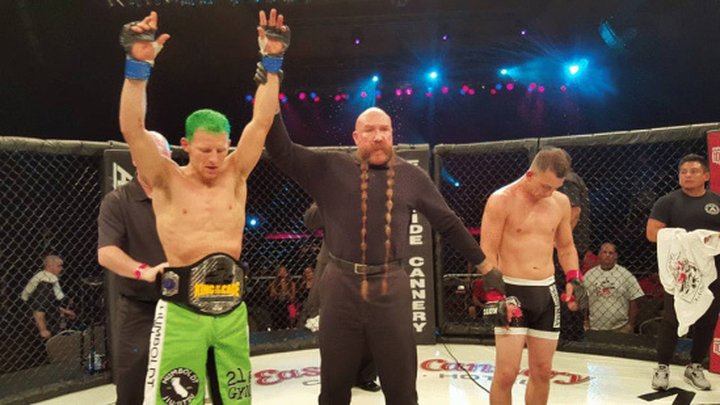 PREVIOUSLY: Local Fighter Wins Amateur Title in Big Vegas Bout, Dreams of Going Pro
###
Local mixed martial artist Cass Bell will make his professional fighting debut next month.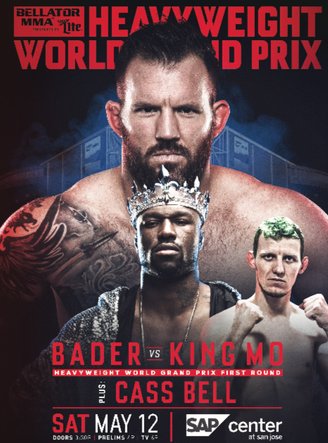 After years of fighting in the amateur circuit, Bell says he will be the first MMA fighter out of Humboldt County to compete at the professional level.
"I'm the only person from Humboldt to go to Bellator or the UFC," Bell said. "I'm on the undercard [for the upcoming fight], but things could change. I have to work my way up to the big show."
The 30-year-old Arcata local said he received offers from both the UFC and Bellator MMA late last year and decided to sign on with Bellator.
Bell had a record of 7 wins and 5 losses while fighting in the amateur MMA fighting league CAMO, and has an overall amateur record of 17-8 going into next month's contest.
Bell's trainer John "Juan" Thompson said his extensive number of amateur fights is what allowed him to sign with one of the top MMA leagues in the world despite having no previous professional experience.
"Because of his extensive amateur career — that's why they chose to pick him up," Thompson said.
"An amateur fighter usually never goes to Bellator to fight for his first pro fight," Bell said. "You have to have at least one or more pro fights under your belt before they'll call you up."
Bell became a nationally ranked fighter after winning an amateur-league title in Las Vegas in 2015, but he's recently taken a break from fighting to train and prepare for his transition into the pros.
"I've definitely improved a lot [since then]," Bell said. "I haven't fought for a year. I've just been training my butt off. My hands are way better. I'm mentally and physically a lot better."
Bell's first professional bout will be against undefeated fighter Khai Wu, who knocked out his only other professional opponent in the first round.
"He knocked out his opponent in his first pro fight overseas, so it's going to be tough," Bell said. "He was 9-1 as an amateur."
RFC-WOTD RESULTS: Wu with the hammers!. Khai Wu defeats Masatoshi "Mari" Okuno via 1R TKO #RFC1 #asianmma #MMA pic.twitter.com/FTvbGcRiMf

— John Hyon Ko (@JHKMMA) February 3, 2018
Bell's fight is scheduled for May 12 at the SAP Center in San Jose, where the undercard fights are set to begin at 7 p.m.
Bell said 150 Humboldt locals have already bought tickets, and he expects as many as 300 to attend the event.
"This is a huge deal," Thompson said. "No one from this area has ever made it to this level, so there's a lot of people supporting him."
The fight will also be available to watch on the Bellator app. For those watching, Bell won't' be hard to miss, as he will be rocking his traditional neon green hair — a tribute to the county he calls home.
"Definitely green hair," he said. "It will always be the green hair."