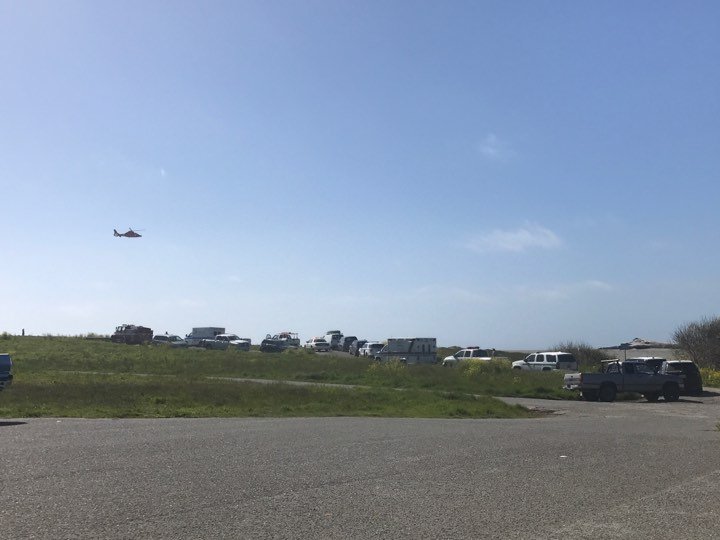 PREVIOUSLY: Coast Guard Conducting Rescue Efforts Near Big Lagoon

(UPDATE) 8-Year-Old Child Airlifted to Hospital After Coast Guard Pulls Her From Surf Near Big Lagoon

###
Humboldt County Sheriff's Office press release:

On 04-21-18, at approximately 3:15 pm, the Humboldt County Sheriff's Office received a report of an eight year old female that had been swept into the ocean after jumping into the waves on the ocean side of Big Lagoon. Deputies along with personnel from Cal Fire, Bureau of Land Management, California State Parks, Orick Fire Department, and the United States Coast Guard all responded to the scene.

At approximately 4:00 pm, the USCG located the juvenile approximately one mile south of where she entered the water. She was flown to a local hospital where she was later pronounced deceased. This investigation is ongoing and the cause of death has not been determined. An autopsy has been scheduled for later this week.

Anyone with information for the Sheriff's Office regarding this case or criminal activity is encouraged to call the Sheriff's Office at 707-445-7251 or the Sheriff's Office Crime Tip line at 707-268-2539.