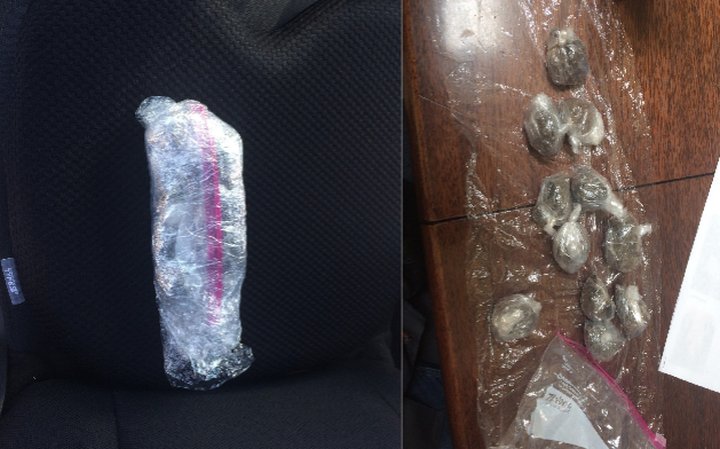 Humboldt County Drug Task Force press release:
Acting on a tip, Special Agents with the Drug Task Force with assistance from the Humboldt County Sheriff's Office and a Humboldt County District Attorney K-9 Investigator conducted surveillance in the 1600 block of Broadway in Eureka.

At about 12:30 P.M. Agents spotted 25 year old Rudy Nunez, who they knew to be on Federal Probation for narcotics distribution. A Sheriff's Sergeant detained Rudy based on his probation status and subsequently conducted a search of his person in accordance with his probation terms.

Nunez was found to be in possession of 11 ounces of suspected heroin. He was placed under arrest and booked at Correctional Facility for possession of a narcotic for sale and transportation of a narcotic.

Anyone with information related to this investigation or other narcotics related crimes are encouraged to call the Humboldt County Drug Task Force at 707-444-8095 or the Humboldt County Sheriff's Office Tip Line at 707-268-2539.