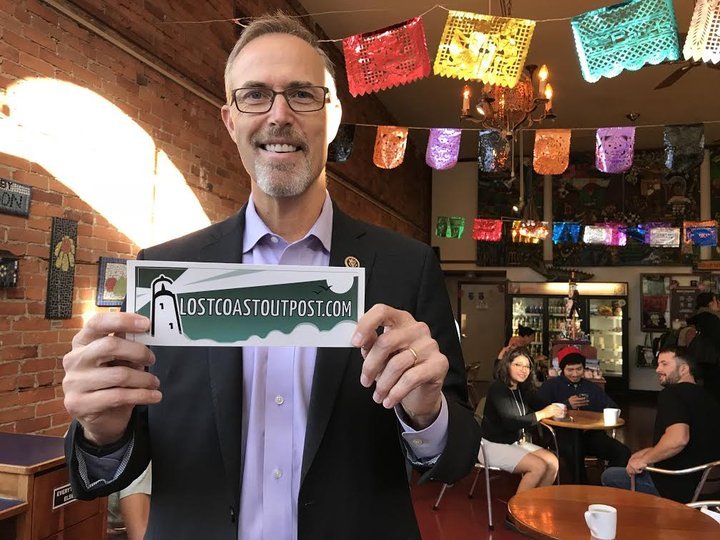 It's time again for "D.C. Update"! This is the show in which Rep. Jared Huffman — Humboldt's Congressman — hashes out the issues of the day with Larry Trask, groover-in-chief of the Outpost's sister station, KLGE-FM ("The Lounge").
In this very special edition of the show, Huffman swings by the swinging Lounge studios to take listener questions on:
DACA.
His controversial-to-some endorsement of Humboldt County Supervisor Ryan Sundberg's reelection campaign.
The future of the Eel River, if PG&E gives up on the Potter Valley Project.
California's ability to maintain progressive environmental standards in the age of Trumpism.
More!

Listen below, and don't bother addressing your complaints to the Congressman in the comments. He doesn't hear you! La la la la la la. He is rubber and you are glue.
"D.C. Update, w/ Rep. Jared Huffman." KLGE-FM, April 3, 2018.