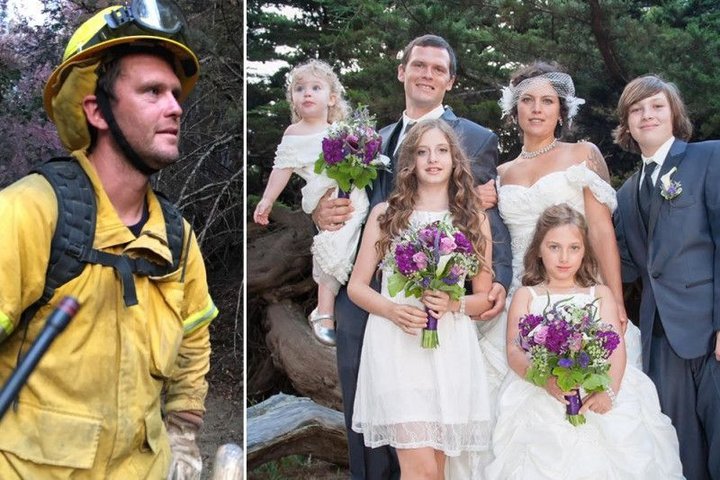 The Briceland Volunteer Fire Department is holding a fundraiser after one of its firefighters suffered a serious spinal cord injury in South America nearly two months ago.
Local volunteer firefighter Lygle Dillon was severely injured in a car crash while doing business in Colombia on February 14, and he's still there receiving treatment, BVFD firefighter Kristal Gray told the Outpost.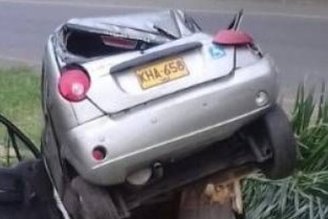 "As a department, we decided to host an event to raise money for the family," Gray said.
A GoFundMe set up after the crash has since raised more than $20,000, but those close to the situation say his medical bills continue to pile up.
"His attempt to reach the steering wheel from the back seat didn't prevent the accident, but it most likely saved him from major head injury or death," the GoFundMe page reads. "Unfortunately he did sustain major spinal trauma. On [February 15], he underwent an operation to correct an extreme spinal deviation, and post-surgery, has regained some lower body movement."
As a result of the crash, the lifelong Southern Humboldt resident reportedly plans to undergo expensive stem-cell therapy, which the GoFundMe page says is not covered by insurance.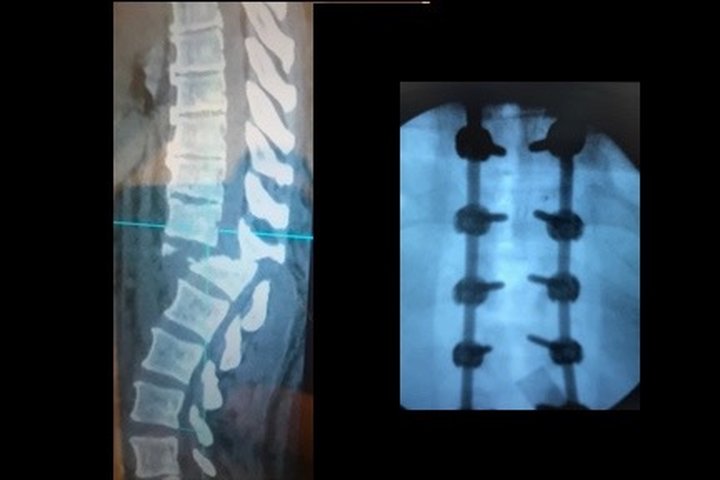 Dillon's spine.
"Lygle's family is pursuing every course of action likely to produce a positive outcome, including stem cell therapy," the GoFundMe page reads. "We have made contact with a premier stem cell surgeon who is willing to bring his team in to perform the procedure at cost. While this generous offer makes it a lot more attainable, it will still run over $20,000 and will not be covered by insurance. Of course the initial spinal surgery was also expensive, so the funds raised through GoFundMe will assist in the currently accruing medical expenses, cost of the upcoming surgery, and the expectation of a prolonged regimen of physical therapy."
Dillon served as a volunteer firefighter in Briceland for 13 years and is a father of four children. His fundraiser will be held at the Beginnings Inc. Octagon in Briceland on April 28, from 4 to 9 p.m. Click here to read more about the event.