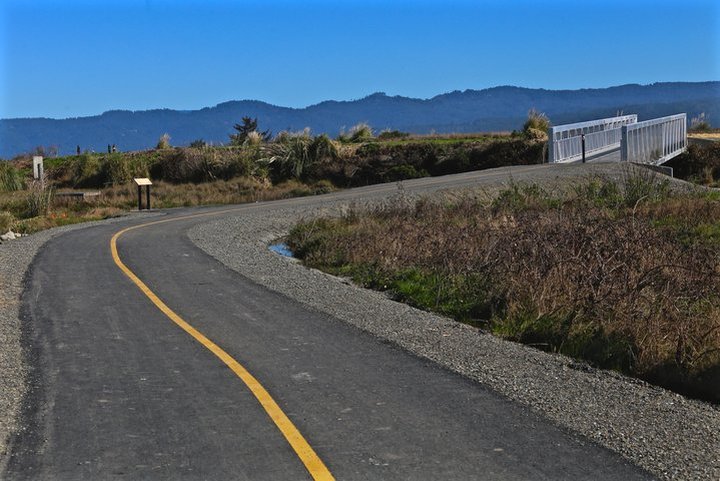 Eureka has more and more green space, more and more trail, and more and more people using those public amenities all the time. And now the Eureka Police Department is looking to expand its presence in those places.
Today the EPD announced that it is looking to start the hiring process for a new ranger, who will be permanently tasked with patrolling the parks and trails full time.
On top of that — according to Eureka Police Chief Steve Watson — the department will also assign one of its current officers to the same beat on a rotational basis, sort of after the fashion of the department's Old Town beat cop.
Watson said that the moves are a natural outgrowth of the city's expanding network of public spaces, and of the public's increased use of them.
"We're investing in the parks and the trail system," he told the Outpost this afternoon. "There's a need to take these public open spaces and making sure that they are safe an enjoyable for everyone."
Watson said that the city has started the hiring process for the full-time, permanent ranger now, even though the funding is at the moment contingent upon the Board of Supervisors awarding Measure Z monies to the program. The county's Measure Z advisory committee has recommended the project, but the Board will have the final say. It is expected to vote on the matter in early June.
Still, Watson is cautiously confident, and given how long it takes for a prospective officer to go through background checks and the like, he said it makes sense to start the process now. "If for some reason we get halfway into this process and they decide not to fund it, we'll reevaluate and figure out where to go next," he said.
The new officer, if everything goes according to plan, will be a sworn officer, and must have P.O.S.T. certification. Interested? Full details at this PDF link.