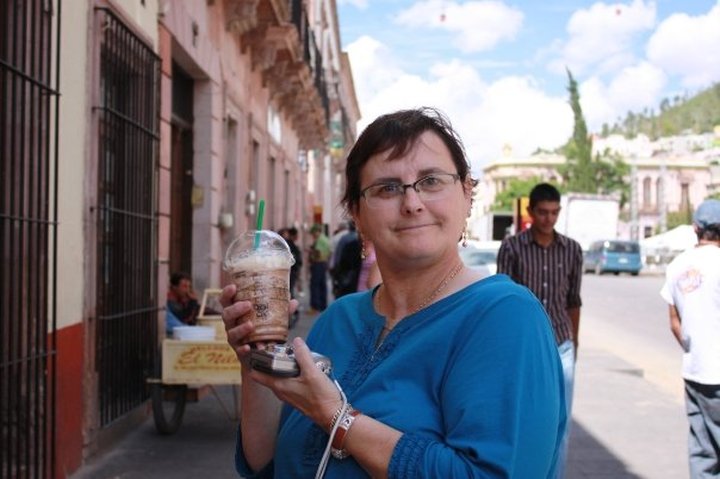 Gayle Sue (Shrofe) Godoy of Fortuna passed away at age 61 on August 8, 2018 at Redwood Memorial Hospital.

She was born on November 18, 1956 in Scotia to the late Arlene Hill and the late Leland Shrofe. She grew up in the Eel River Valley, spending the majority of her life in Fortuna. Gayle met the love of her life, Jose Godoy, when she was a teenager. They were married August 22, 1975, and would have celebrated 43 years of marriage this year. Gayle and Jose had three children: Velina, Elizabeth, and Hector. They raised their family in the house in Fortuna where Gayle grew up — her grandparent's home on Hansen Drive.
Gayle was known for her positivity and always reminding herself and others: "Don't sweat the small stuff; this, too, shall pass." She enjoyed crocheting and Bingo, and was never without a book to read. She enjoyed spending time with the women of her Sorority, and was always game for a good roller coaster.
Gayle spent the entirety of her working life in health care. She was a certified nursing assistant and then went back to school and became a licensed vocational nurse. Gayle made several friends in the LVN program, but none were as special to her as Kizzie Hoppis and Tammi Boling. She worked for over 20 years for St. Joseph Health, with over 15 years at St. Joseph Hospital in the Short Stay Unit, and the last few years of her career at Redwood Memorial Hospital. She was well loved among her coworkers, and she loved going to work every day.
She was medically retired in 2011 after suffering a stroke. She worked hard in physical therapy and rehabilitation, and with the help of the amazing staff at St. Joseph Hospital Acute Rehabilitation Unit and the Outpatient Rehabilitation Staff at Redwood Memorial Hospital, she was able to recover her ability to walk. She was very happy to be able to drive to get her daily dose of iced coffee from local coffee shops.
Gayle spent her entire life caring for others. She loved her family fiercely, especially her grandchildren, David Allen and Olivia. She was spunky and feisty and always the strong one.
She was preceded in death by her son, Hector Godoy; sister, Brenda Shrofe; grandmother, Irene Shrofe; and grandfather, Floyd Shrofe. Gayle is survived by her daughters, Velina Godoy and Elizabeth Hall (Larry); brothers, Terry Shrofe (Brenda) and Lonnie Shrofe; sisters, Christine Shrofe and Wendy Hudson (Mark); grandchildren, David Allan Stoddard Godoy, Jr. and Olivia Ann Adams; life-long friends, Aleen Anderson, Jackie Salas, Steven Landry, Kizzie Hoppis, and Tammi Boling, and numerous cousins, nieces and nephews in the United States and Mexico. She also leaves behind her constant companions, her chihuahuas, Neron and Paloma.
Friends and family are welcome to attend the visitation on Friday, August 17 from 3 p.m. to 7 p.m. at Goble's Fortuna Mortuary (560 12th Street, Fortuna). Following that, there will be a rosary service from 6 p.m. to 7 p.m. at Goble's. The funeral service will be Saturday, August 18 from 10 to 11 a.m. at St. Bernard's Catholic Church, 615 H St, Eureka, with internment at St. Bernard's Catholic Cemetery.
The family would like to express sincere thanks and gratitude to the staff and physicians at Redwood Memorial Hospital and St. Joseph Hospital for all of your wonderful, compassionate caring for Gayle.
###
The obituary above was submitted on behalf of Gayle Godoy's family. The Lost Coast Outpost runs obituaries of Humboldt County residents at no charge. See guidelines here.